Residents' Candle Making Project
Residents' Candle Making Project
Posted June 22, 2023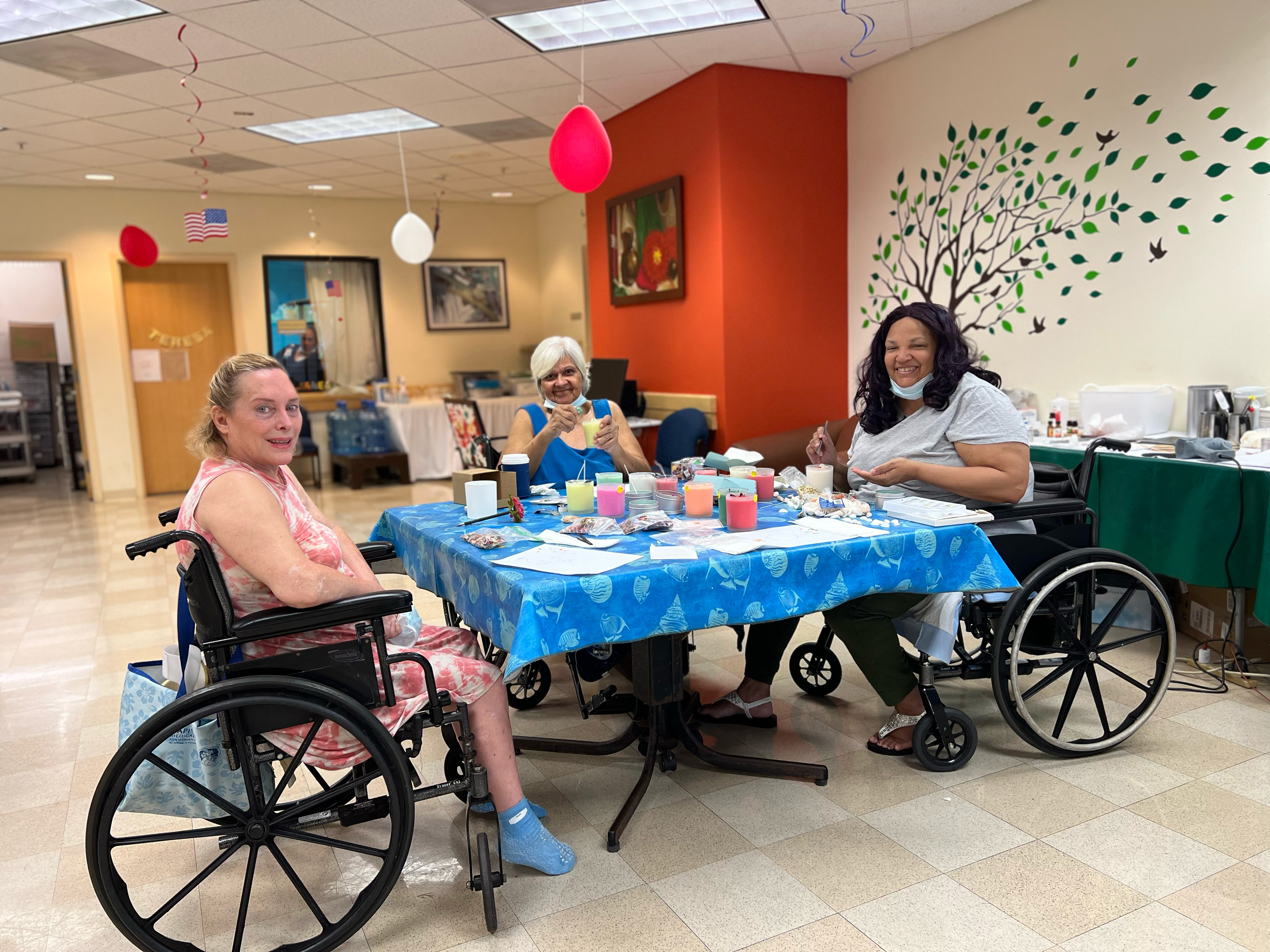 The halls at Hale Makua have been bursting with the aroma of lavender, vanilla, citrus, and other relaxing scents. Jetaun Lowery (pictured far right in the photo) is a resident at Hale Makua, and put this candle making project together.
"When I came to Maui, my family had to leave," shared Jetaun. "I found that Hale Makua has really taken care of me. I've fallen in love with Hale Makua, the people, and everything. This [candle project] was a way that I wanted to give back."
Residents sold the candles at Hale Makua's craft sale and quickly sold out. They recently sold more at an information booth they set up in the Weinberg lobby, where families and staff quickly bought up the rest of their stock. So far, this candle project raised about $324, which can now be used for more fun projects or other needs for the residents.
Help us continue providing projects like this for our residents by sending a donation online at www.halemakua.org/donate.