Residents Enjoy the Maui Fair
Residents Enjoy the Maui Fair
Posted October 17, 2018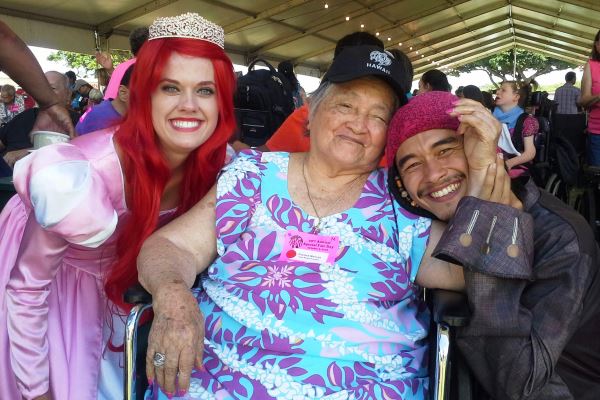 For many, a memorable part of childhood was the local fair or carnival coming to town. It was once a year and only for a few days, but the thrill and magic that took place during those days kept us talking and reminiscing until the next year. Luckily for Hale Makua residents, they are still able to enjoy the wonders of the Maui Fair each year.
For the past 29 years, we have participated in the Special Fair Day sponsored by Hale Mahaolu. It's a day dedicated to Maui's kupuna and Special Needs individuals. This year we were fortunate enough to be able to take over 50 Hale Makua residents and Day Health clients, each accompanied by a volunteer. The rides, fair foods and exhibits are open and free to those who are able to participate.
In addition to participating in the Special Fair Day, residents also look forward to entering their artwork and crafts into the Hobbies and Crafts exhibit. From hand sewn pillows, to pottery and lei, they work hard and love to showcase their talents. This year almost every resident who entered their work placed and received a ribbon! 11 items were entered in the exhibit and of the 11, four received second place ribbons and the other seven received third place ribbons. We are always amazed by the talent and creativity of our kupuna, if you'd like to see the pieces, stop by the Weinberg lobby at our Kahului campus where they are all on displace for the month of October.