Santa Delivers Gifts 4 Kupuna
Santa Delivers Gifts 4 Kupuna
Posted December 25, 2021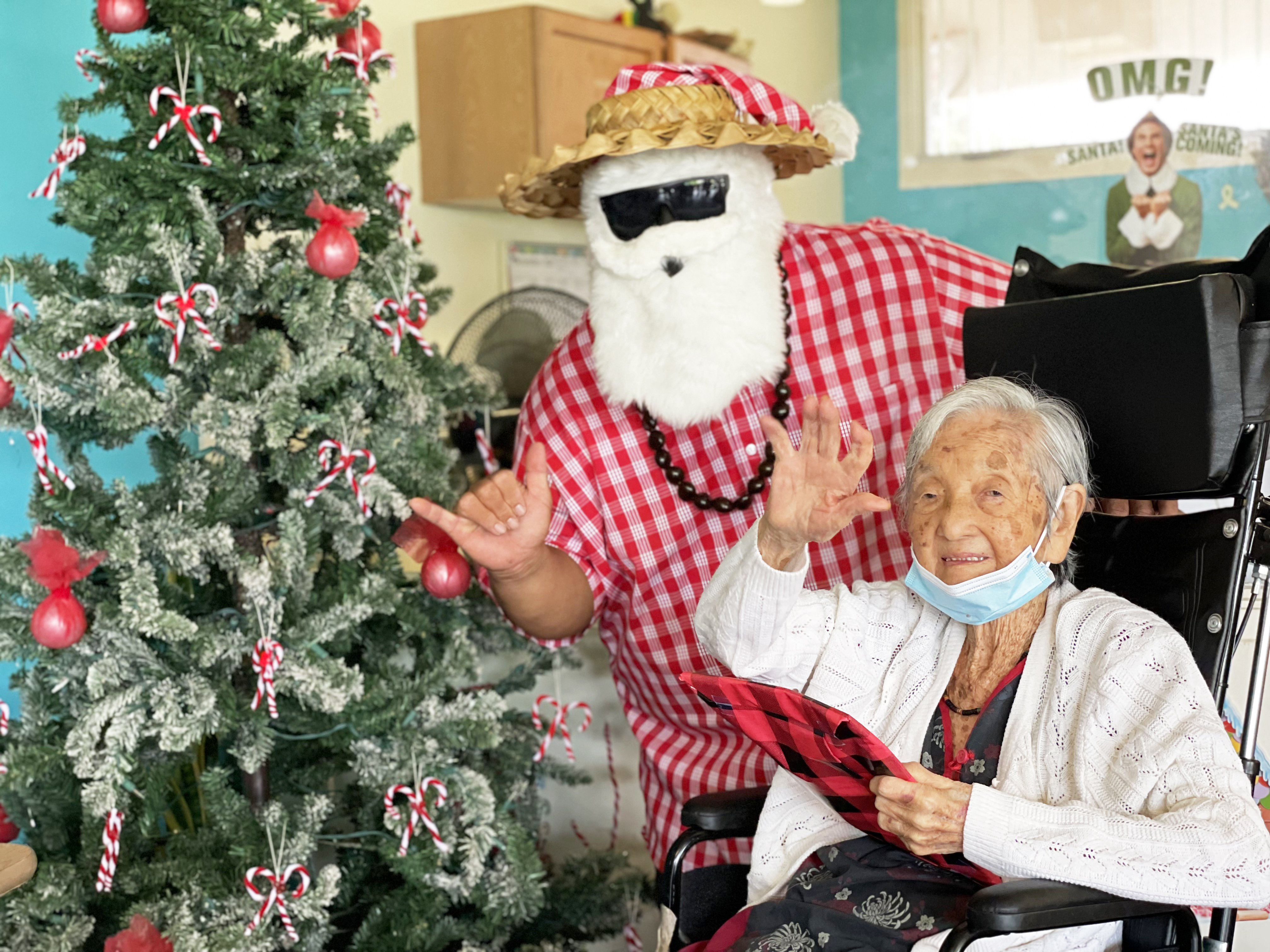 For the second year in a row, we were able to bless all of our residents at Hale Makua with Christmas gifts through our Gifts 4 Kupuna program. We received donations from many of our supporters which helped to provide gifts to around 300 residents. Gifts included lap blankets, word searches, magnifying glasses, socks with grips, adult coloring books, colored pencils, and other fun or useful items.

On gift giving day, our Santa Claus (Hale Makua's Materials Handler, Robin Rapanut) went around the neighborhoods with his dancing elves to hand deliver gifts to each resident. Many of the residents were so happy and surprised to see Santa, and were delighted and appreciative when he gave them a Christmas present.

A big mahalo to our trusty elves, Hawaii Alpha Delta Kappa Gamma Chapter (an organization of former female educators who provide community service), who helped wrap around 300 Christmas gifts for our residents.

Mahalo to all those who made a donation to help us provide gifts for all of our residents or lent a helping hand in making the holidays extra special for our kupuna!