Second Cohort of Licensed Practical Nurses Graduate
Second Cohort of Licensed Practical Nurses Graduate
Posted December 13, 2019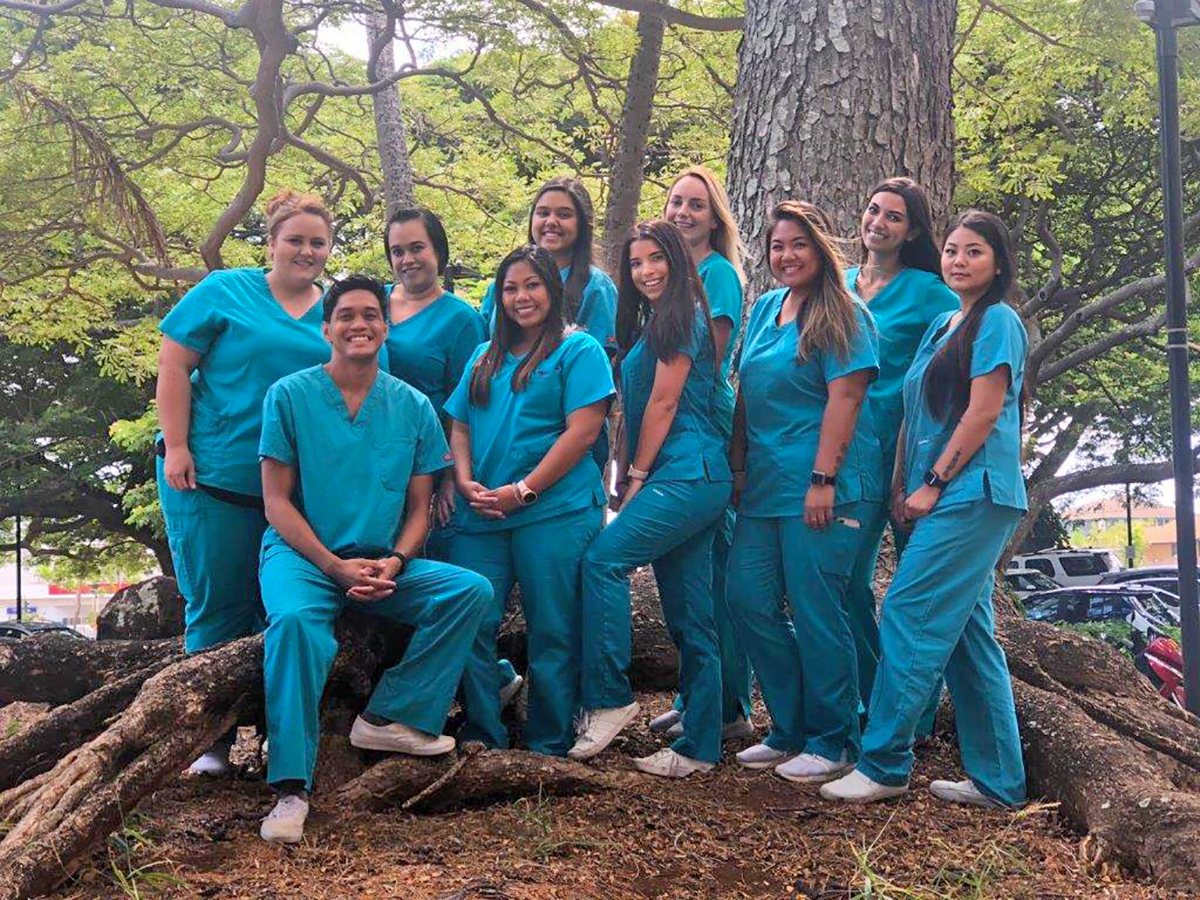 Congratulations to the second cohort of LPN Pathway graduates: Kathryn Barrar, Taissa Carvalho, Marilyn Sisowath, Sharmaine Sabas, Jordan Nauka, Jessica Owen, Gavin Manoa, Krystal Ruiz, Gabrielle Lastimosa and Tatiana Maio.
We're excited that nine of the 10 students have applied to work at Hale Makua, and one will be working in the Maui community. These new LPN grads are a vital piece in continuing the organization's efforts to decrease our reliance on agency nurses who come from the mainland for only 13 weeks.
Mahalo to our Clinical Educator, Kim Pickering, for handling the clinical training at Hale Makua, including a rotation with Home Health, and in addition to our CNA apprenticeships, and LPN and RN residencies.
We're grateful for our partnership with the University of Hawaii Maui College making it possible to grow Maui's nursing workforce, which has made it possible for Hale Makua to reduce the number of agency nurses that the organization uses from 23 to five. This means we're hiring local, Maui residents to care for our residents, leading to better continuity of care.