Sentry Tournament of Champions Gives Back
Sentry Tournament of Champions Gives Back
Posted July 10, 2019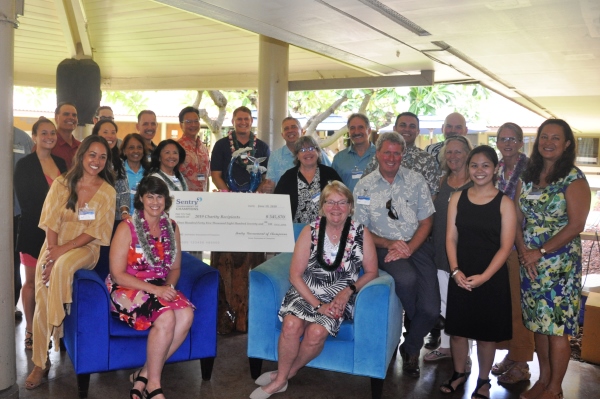 More than a dozen non-profits benefited from the 2019 Sentry Tournament of Champions held earlier this year. Representatives from Sentry Insurance and Sentry Tournament of Champions announced on June 19, 2019, that the tournament raised $345,870. Since 1999, the tournament has generated more than $6.6 million for community charities.
The designated beneficiaries of the 2019 event are: Boy Scouts of America, Friends of the Children's Justice Center, Hale Makua Health Services, J. Walter Cameron Center, Ka Lima O Maui, and Lahainaluna High School Foundation.
Additional donations were made this year, including Maui United Way and Pu`u Kukui Water Shed. Sentry Insurance has also implemented a scholarship program for Maui public high school students to attend the University of Hawaii and its affiliated Hawaii Community Colleges.
Sentry Tournament of Champions announced that the 2019 event raised $345,870 for Maui community organizations. The designated beneficiary charities assisted in promoting the event, offsetting costs and providing volunteers.
Sentry Tournament of Champions Executive Director Alex Urban spoke at the charity event held at Hale Makua Kahului. "What makes the Sentry Tournament of Champions truly special is this community that we play in, and the people that make this event the success that it is, from our sponsors, to our fans and volunteers, to everyone here today and in the Maui community," said Urban. "This event has such a profound impact, and we take pride in our ability to support these local organizations that help the island of Maui in so many impactful ways." The event has raised $6.6 million for Maui nonprofits since 1999.