Special Hula Performances on Veteran's Day
Special Hula Performances on Veteran's Day
Posted November 11, 2022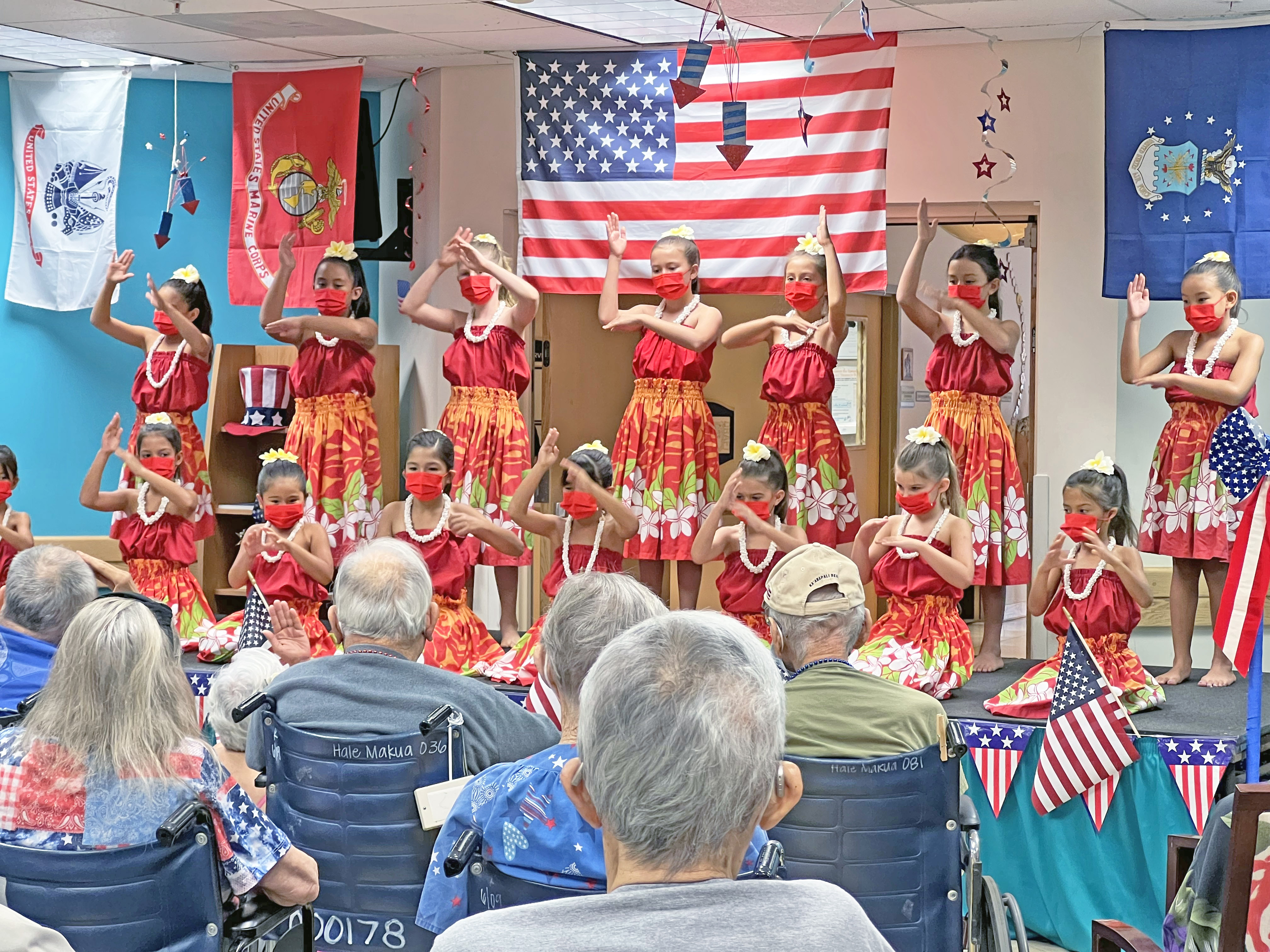 Happy Veteran's Day! After three years of the pandemic, our residents finally got to enjoy our Veteran's Day tradition with performances by Na Pua O Kapi'olani Hula Halau!
About 37 years, the late Kumu Hula, Emma Farden Sharpe came to Hale Makua and performed hula for the residents on Veteran's Day. Teresa Lopes, Kahului Activities Director shared that she remembers seeing tears in Kumu Emma's eyes, and she felt so touched to have been a part of the performances. She vowed to Teresa from that point on that as long as she had a halau, they would come to Hale Makua to perform on Veteran's Day.
Kumu Emma's niece, Kathy, carries on the vision and wishes of her aunty with her halau. We are so happy to have them back, and the residents really enjoyed watching all the keiki and the adults performing hula.
To watch a video clip of the performances, check out our Facebook or Instagram @halemakua.org