Sunshine Orchids of Maui Brightens Our Days
Sunshine Orchids of Maui Brightens Our Days
Posted March 27, 2020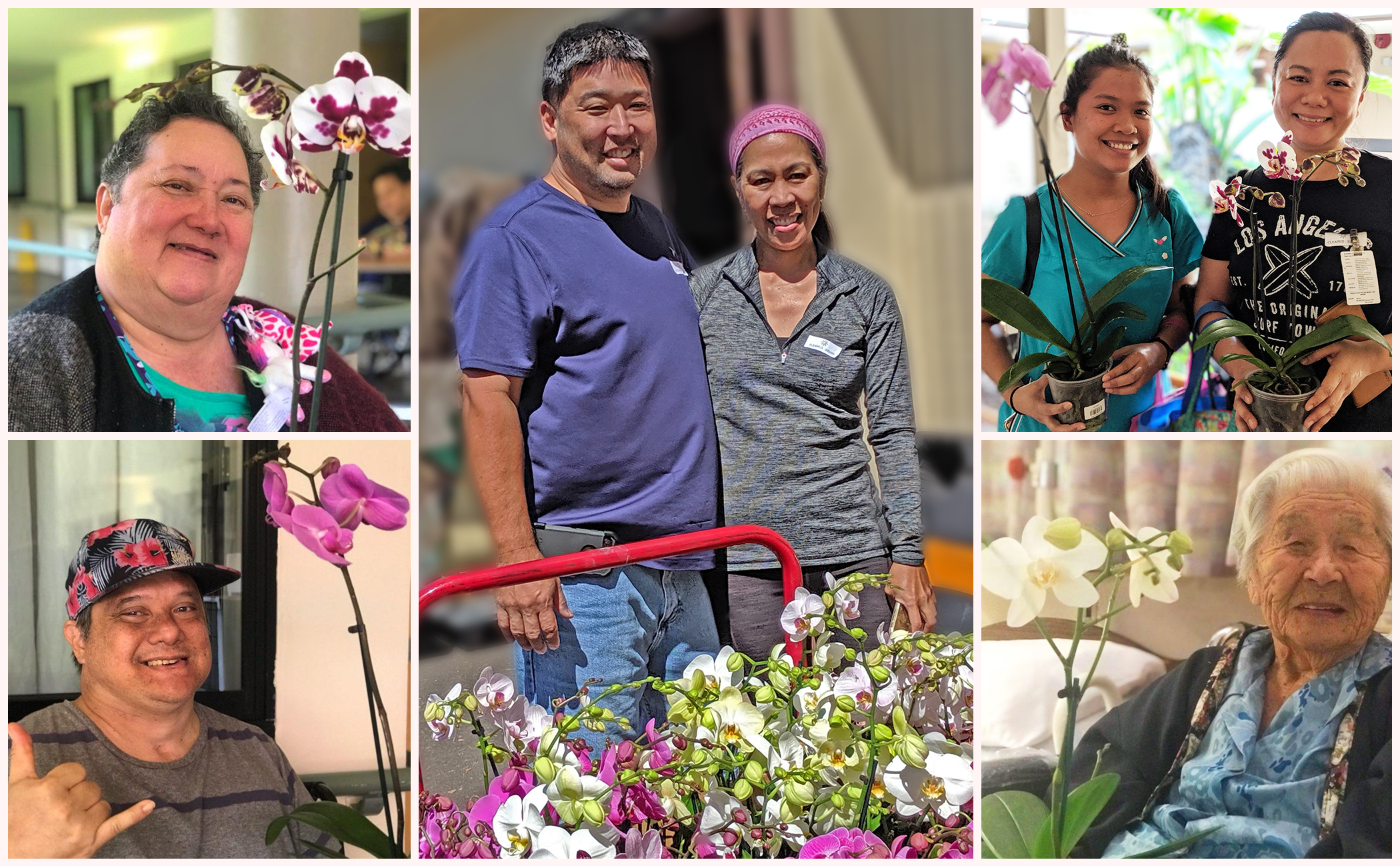 A huge mahalo to Sunshine Orchids of Maui, LLC who donated 936 orchids valued at around $11,232 to Hale Makua residents and staff. Owners Darrell and Jackie Tanaka (pictured in the middle) tirelessly made 4 trips dropping off van loads of beautiful potted orchids to our Kahului, Wailuku, and Home Health facilities.
"Hale Makua has a special place in my heart," said Jackie, a former Hale Makua employee. When orders started getting cancelled due to the recent circumstances, Hale Makua was the first place they thought of to donate their excess supply of orchids. Having cared for Jackie's mother until her recent passing, the owners felt a true appreciation for the work that our employees do caring for the residents. Due to the current situation, they also knew our residents are unable to have visitors and thought their orchids could brighten their days.
The beautiful flowers brought a smile to everyone's face, and added a warm touch to the rooms of our residents. During these uncertain times, it is nice to see the people in our community rising up to lift the spirits of our residents and staff.
Thank you, Sunshine Orchids of Maui for your thoughtfulness and generosity. The blooms from your orchids will be enjoyed by everyone at Hale Makua for months to come.