The Sewing Hui of Maui Warms Hearts with Blanket Donation
The Sewing Hui of Maui Warms Hearts with Blanket Donation
Posted February 14, 2021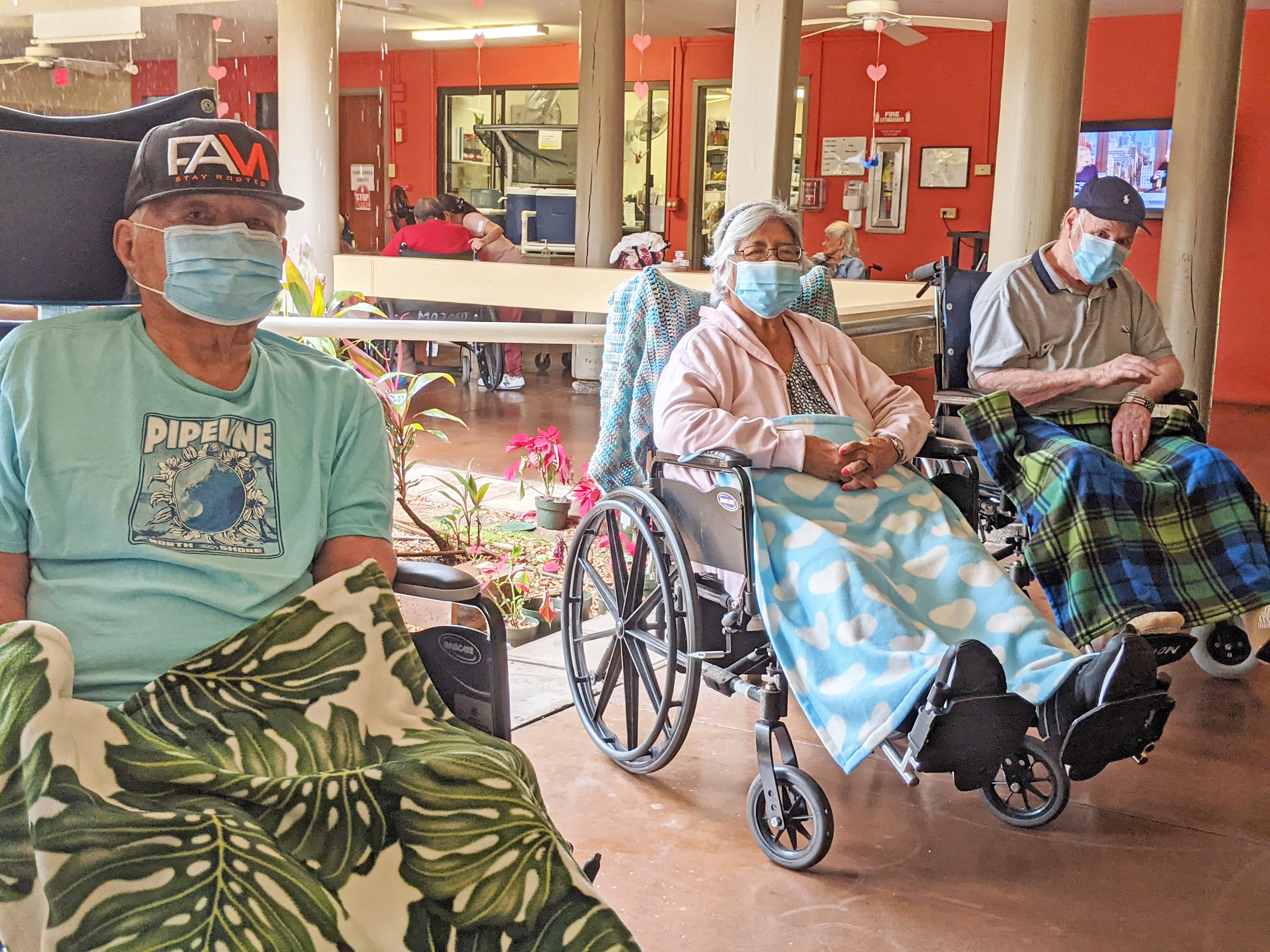 The Sewing Hui of Maui recently made a donation of over 150 fleece lap blankets as a Valentine's gift to keep our residents warm during the cold mornings and nights. The blankets were made by their group of community volunteers, and funded by an online GoFundMe fundraiser that the hui put together that raised over $1,000 for this project.
The group evolved from the Maui Face Mask Project which was formed in March 2020 to help address the concerns over shortages of N-95 masks for hospital workers and first responders. The team sewed around 10,000 high quality filter face masks for healthcare workers on Maui. After the project concluded in May 2020, the volunteers wanted to continue sewing projects for the community and thus formed The Sewing Hui of Maui.
"The Sewing Hui is honored to support the residents of Hale Makua by making these blankets," said Jennifer Oberg, the Director and Founder of The Sewing Hui. "Some of our members are personally acquainted with the services and staff, because of their own family members being residents at Hale Makua. We wanted to give back to this wonderful community and help our kūpuna stay cozy and warm!"
Thank you Jennifer and your team of volunteers for all you do for the community, and for your thoughtful donation to our residents!