Veteran's Day Celebrations at Hale Makua
Veteran's Day Celebrations at Hale Makua
Posted November 19, 2021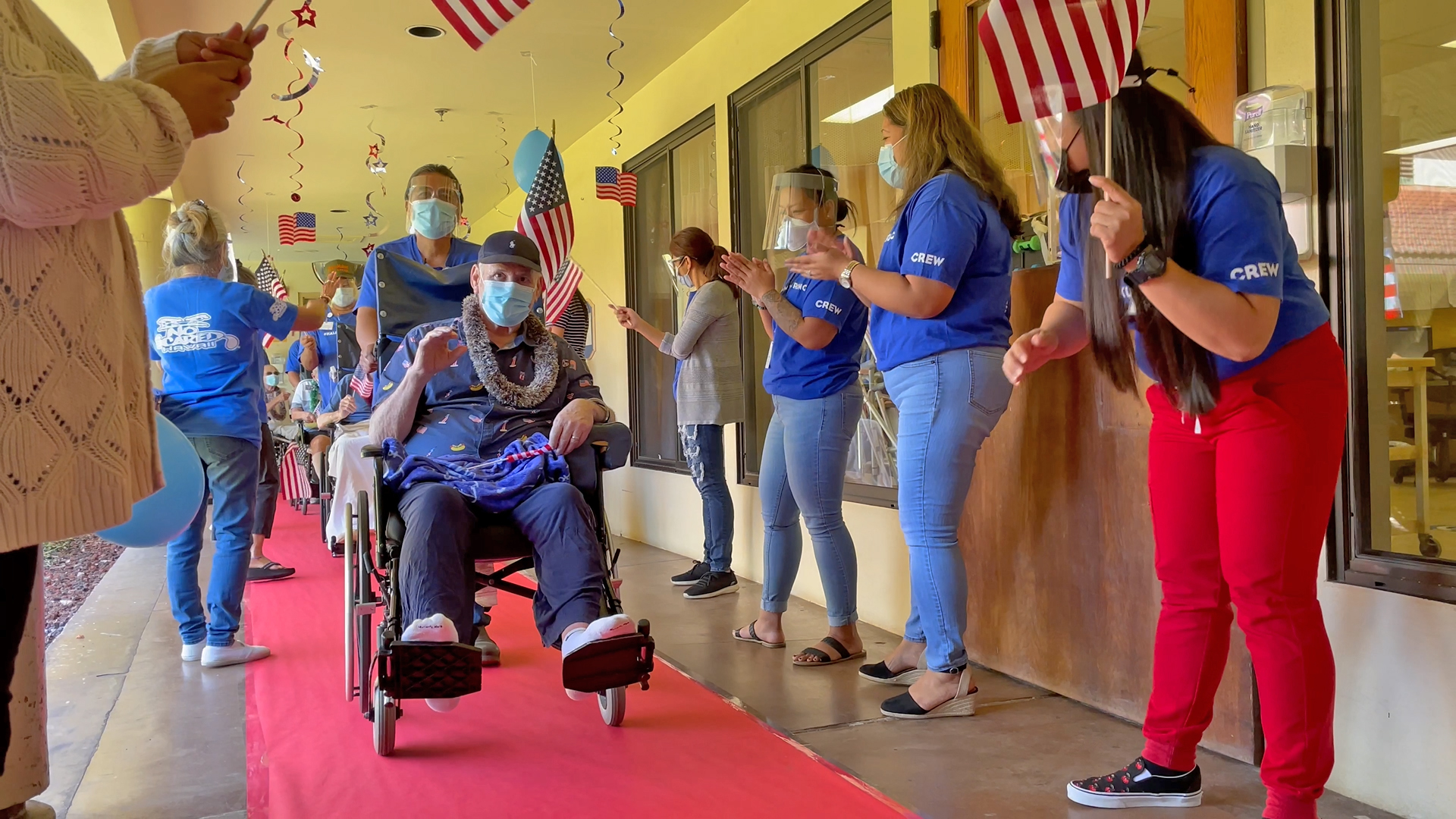 Excitement and pride filled the hallways of Hale Makua last month during our Veteran's Day celebrations. Caring for Maui's kupuna means we have the honor of caring for many veterans who have put the lives of others in front of their own. We have a handful of residents who have served wars including the Vietnam and Korean wars, and we are so fortunate to be able to give back to these brave veterans and learn about their backgrounds rich in history.
Hale Makua Wailuku honored their six veterans with an awards ceremony where they were presented with a plaque. Everyone did the pledge of allegiance and listened to patriotic music while enjoying delicious red, white, and blue treats.
Hale Makua Kahului honored their 25 residents who served in the military with a "red carpet" parade down the hallway. Staff lined each side of the walkway, cheering on the veterans and waving American flags as each one passed by.
Mahalo to all of our veterans for the sacrifices they have made for our country!
You can catch a recap of the Veteran's Day event in Kahului that was posted on our Facebook and Instagram pages (@ halemakua).