Volunteers are Back!
Posted April 17, 2022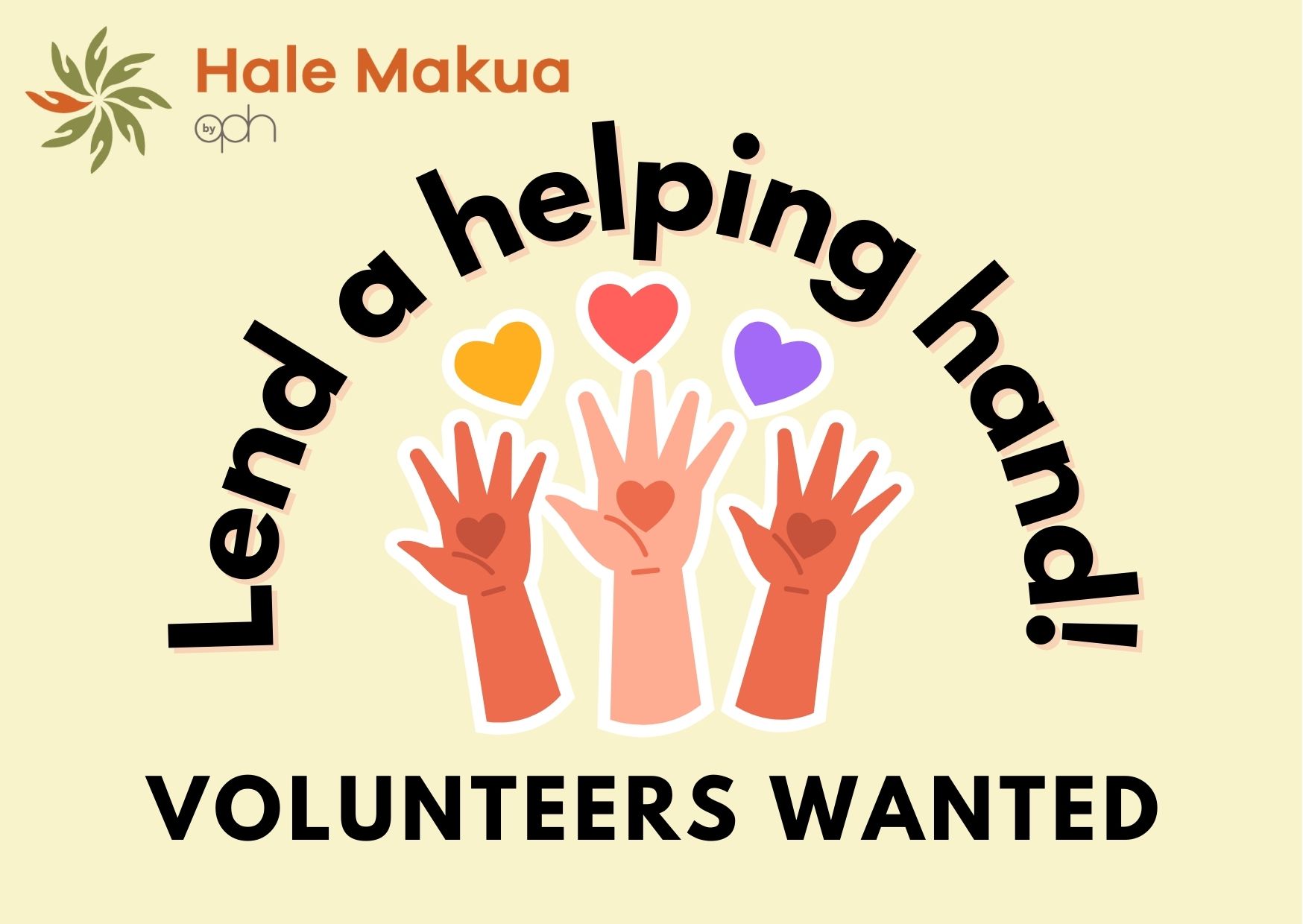 This week marks National Volunteer Week! Hale Makua has a long history of community support from volunteers. In fact, we were founded thanks to the help of many helping hands who gave their own time to help build our first facility 76 years ago.
Unfortunately due to the pandemic, our volunteer program was shut down in order to protect our residents from outside contact. Finally, after two long years, we are able to welcome back volunteers at Hale Makua!
If you're interested in becoming a volunteer at Hale Makua to help out our kūpuna or even assist in other departments or offices, give us a call at (808) 871-9271 or you may email us at kehauc@halemakua.org.