Volunteers Needed for Golf Tournament
Volunteers Needed for Golf Tournament
Posted November 01, 2015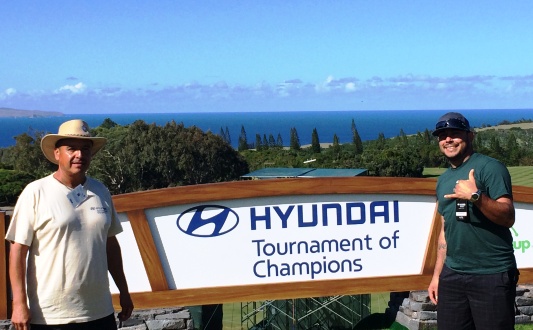 Your help is needed for the 2016 Hyundai Tournament of Champions from January 5th through 10th at the Plantation Course in Kapalua. Volunteers are needed to assist with on-course, sky box and Fan Zone clean-up, as well as in the Media Center. Volunteers will be provided with a t-shirt and lunch during the shift worked.
By volunteering to help at the Tournament you will be helping to raise funds for Hale Makua Health Services. As a benefitting charity of the event, Hale Makua has received over $800,000 since 2002. In addition to providing volunteers, Hale Makua helps with other cost saving measures and promoting the event.
If you're not available during the Tournament dates of January 5th – 10th, but would like to help, there will also be volunteer shifts to help with merchandising and promotion in November and December. To sign-up to help today, or to learn more about volunteer opportunities, please contact Volunteer Coordinator Danielle Sanchez at 808-871-9283 or danielles@halemakua.org.