Wailuku Buries Time Capsule
Wailuku Buries Time Capsule
Posted June 08, 2022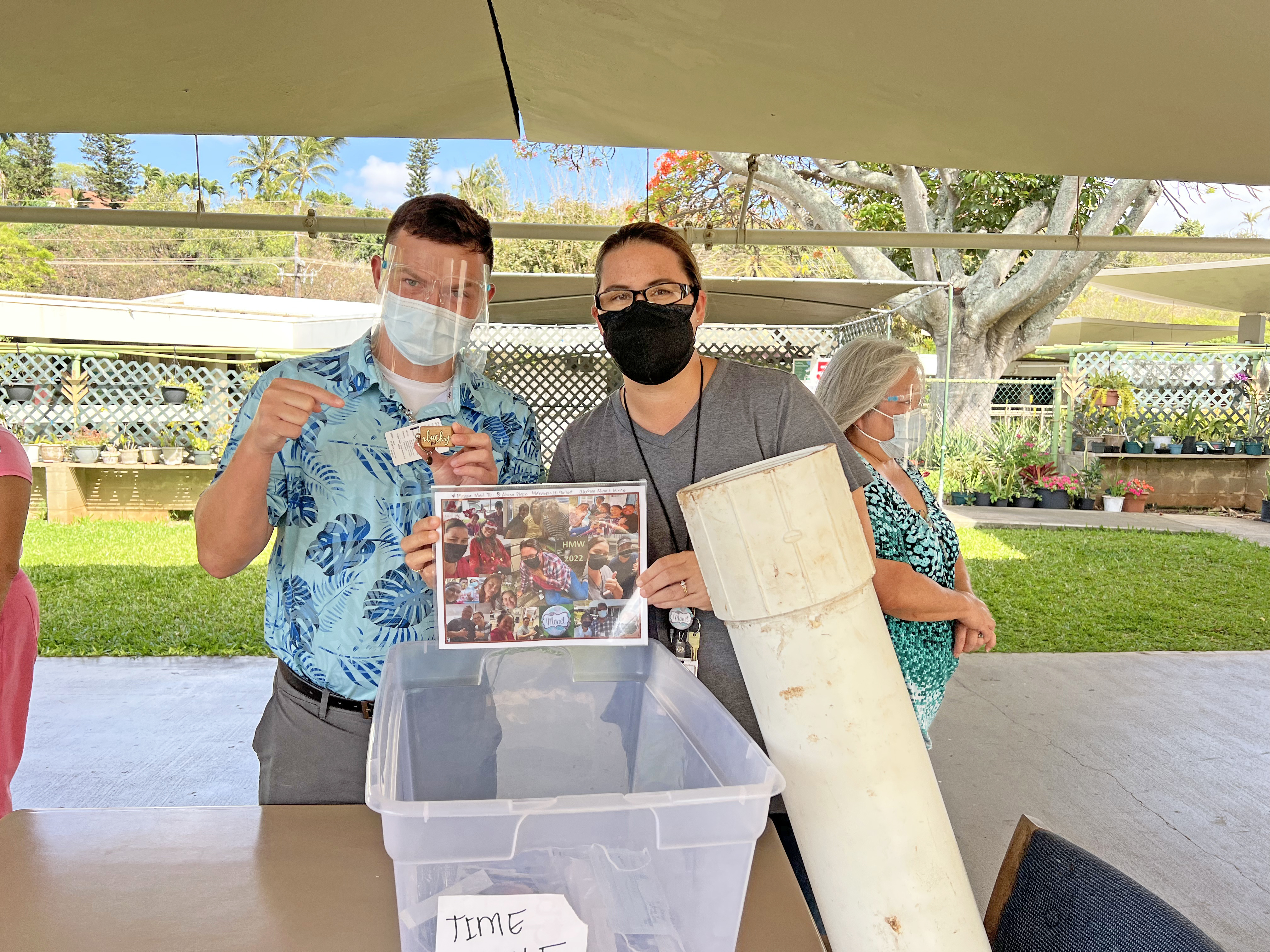 In February, Wailuku unearthed a time capsule that was buried 15 years ago. The staff enjoyed the experience of rediscovering the past and looking through old photographs.
On June 7th, Wailuku staff decided to put together another time capsule. They gathered up items and filled the capsule with new memories from this past year. Some items that were enclosed included a current issue of The Maui News, photos, letters, and a face mask signed by staff to remind those in the future of the pandemic we went through during this period in time.
The time capsule was reburied under the umbrellas, near the Care Homes entrance, where it will remain for the next ten years until it is reopened once again.