Weinberg Foundation Employees Help Meet Needs of Vulnerable Individuals
Weinberg Foundation Employees Help Meet Needs of Vulnerable Individuals
Posted January 07, 2020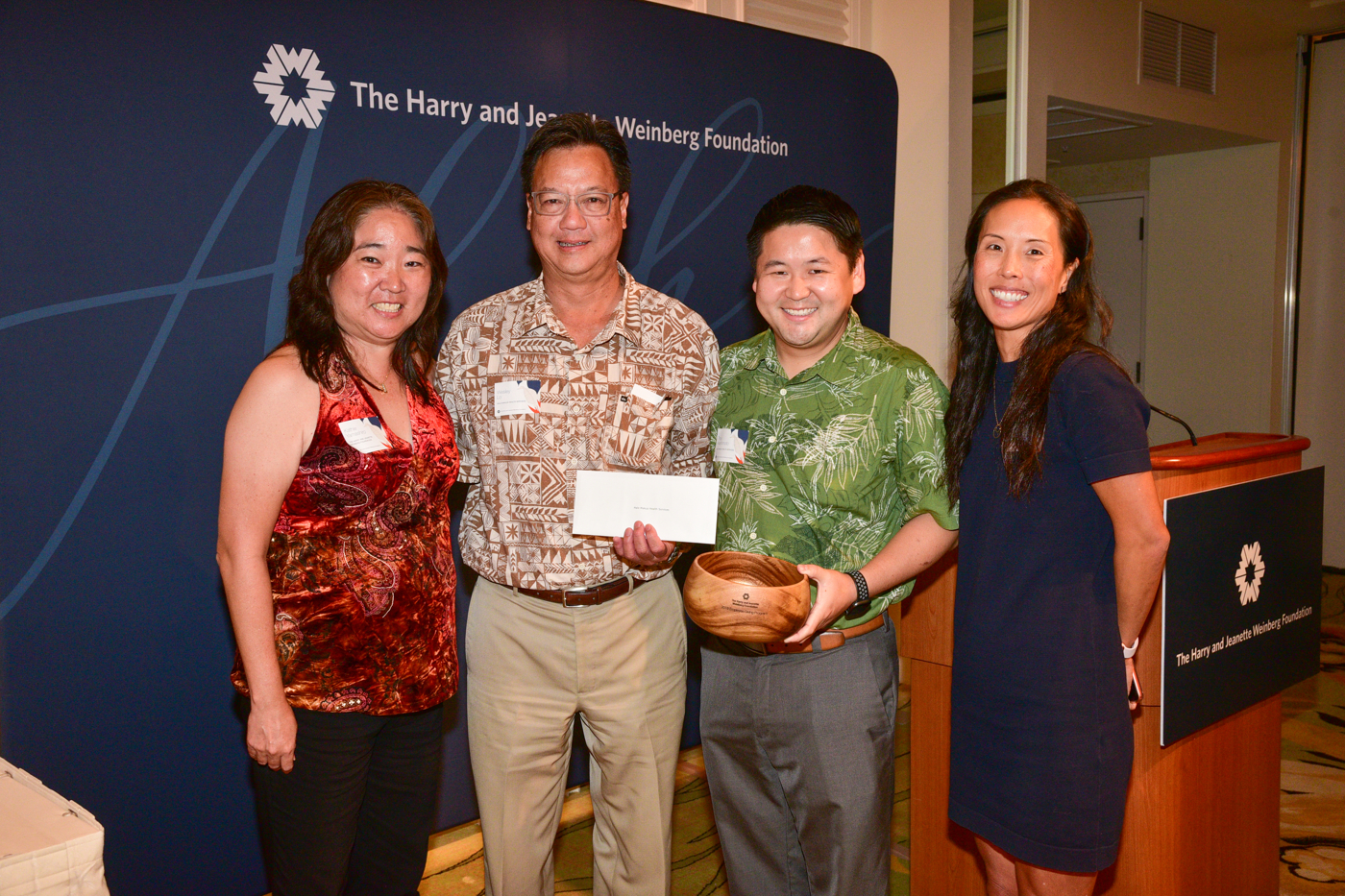 We are grateful to have been selected by Kathie Yamashiro of The Harry & Jeanette Weinberg Foundation as a beneficiary of the Employee Giving Program. Kathie shared that she selected Hale Makua Health Services because her mother receives similar services Oahu to those that Hale Makua provides on Maui. She is appreciative of the around the clock care and support that her mom receives, and the peace of mind that she has, especially while she's at work.
The Employee Giving Program started in the Foundation's Hawaii office more than 20 years ago. This grant program gives every Foundation employee, including all administrative and professional staff (all except the President and CEO), the opportunity to make a $20,000 grant recommendation to a nonprofit in Hawaii that meets the mission of the Weinberg Foundation. The Foundation will gave more than $125 million in grants in 2019 to nonprofits dedicated to meeting the basic needs of vulnerable individuals and families experiencing poverty. Grants focus on supporting organizations in the areas of Housing, Health, Jobs, Education, and Community Services.
Each employee, regardless of their job title and their daily role at the Foundation, handles every step of the grant recommendation. This includes selection of the grantee, a site visit, collection and review of financials, and preparation of the final grant recommendation. The Foundation's President and CEO reviews each recommendation to ensure that the grant is consistent with Foundation grantmaking goals and guidelines and shares the summary list with the Foundation's Board of Directors for formal approval.
"This is always a very special day for the Foundation," said Rachel Garbow Monroe, Weinberg Foundation President and CEO. "The grants our employees make never fail to reveal deep, personal stories of challenges and triumphs. Monroe added, "The fact that our Employee Giving distribution continues to grow with each event, and giving new employees the opportunity to share in this process, only makes the day more meaningful."
A special thanks to Representative Troy Hashimoto for joining us at the event and speaking about the care that his grandma, Hanako Hashimoto, currently receives at Hale Makua.