A Hero's Battle to Recovery
A Hero's Battle to Recovery
Posted August 03, 2020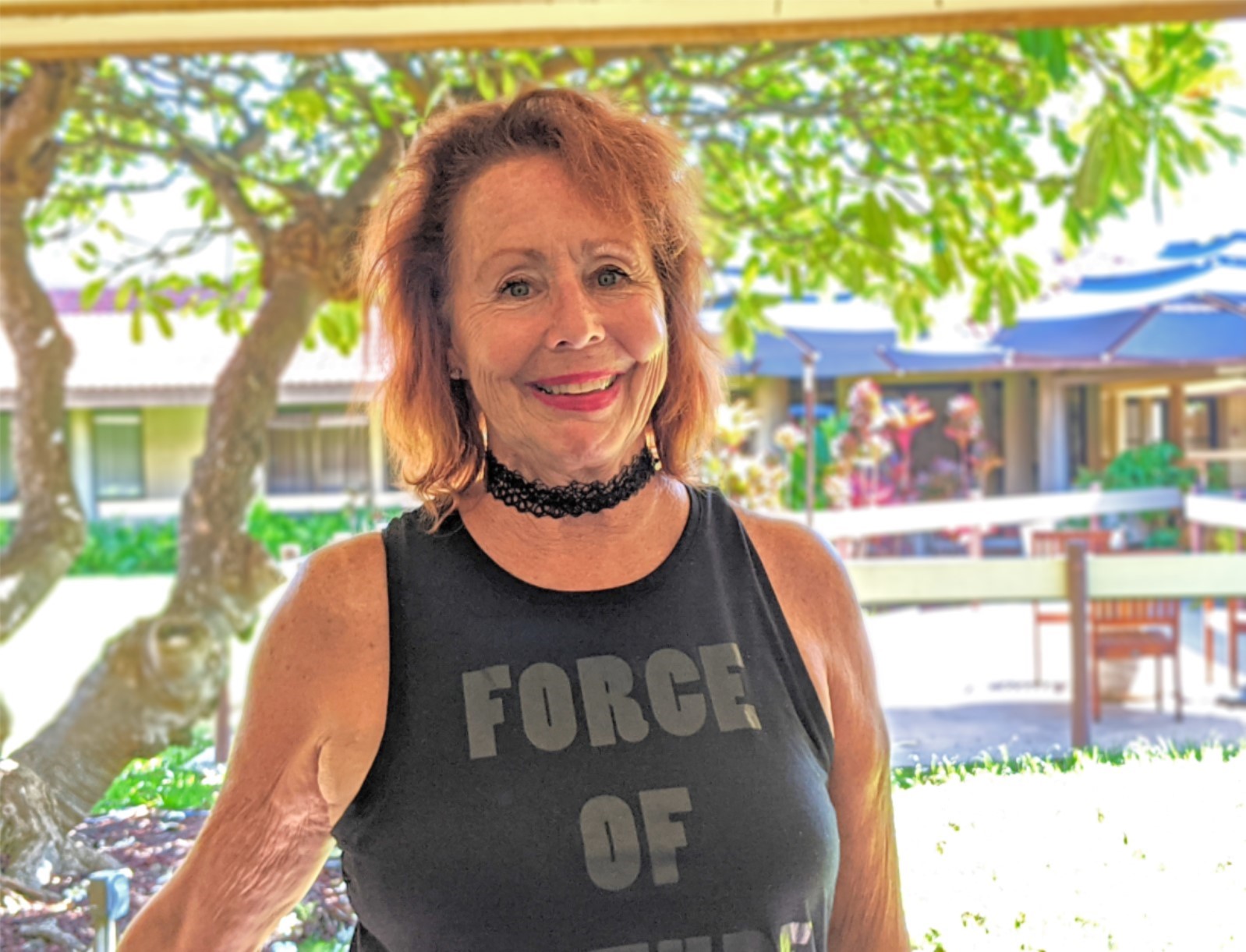 Margaret Cabbab is a Registered Nurse and one of the heroes working at Maui Memorial Medical Center who made sacrifices to care for the community's COVID-19 patients. Margaret's job is no doubt a stressful one, but she didn't realize just how stressed she was until she fractured her pelvis during a fall at home and she ended up at Hale Makua for rehab back in July.
Margaret has been able to experience the other side of nursing as a patient at Hale Makua, and has had a very positive experience. "I really love it. It's been very restful," Margaret says about her stay. "I didn't know how stressed I was, but with the same medication, my blood pressure has never been better, my heart rate has never been better. It's been great."
When she first arrived, Margaret shared that her physical and occupational therapy sessions were very painful. "When I came in, there was no way I could walk, stand, rollover in bed, or get up to go to the bathroom," shared Margaret. "But now, I can practically walk without a cane. Therapy has been wonderful. That's probably the most positive thing you have going on here." At her first therapy session, therapists started her slow, having her stand up by the rails. Even this seemingly simple task was a difficult adjustment for Margaret. However, as the week progressed she was gradually able to stand and walk with a front wheel walker, and by the third week she was going up the stairs on her own.
After three weeks at Hale Makua, Margaret is now able to walk on her own, but will use a cane as a precaution. She has since returned home and will take some time to focus on her recovery before returning to work. Margaret will be back to saving lives in no time thanks to the wonderful care she received at Hale Makua.