Activities Professional Week 2021
Activities Professional Week 2021
Posted January 25, 2021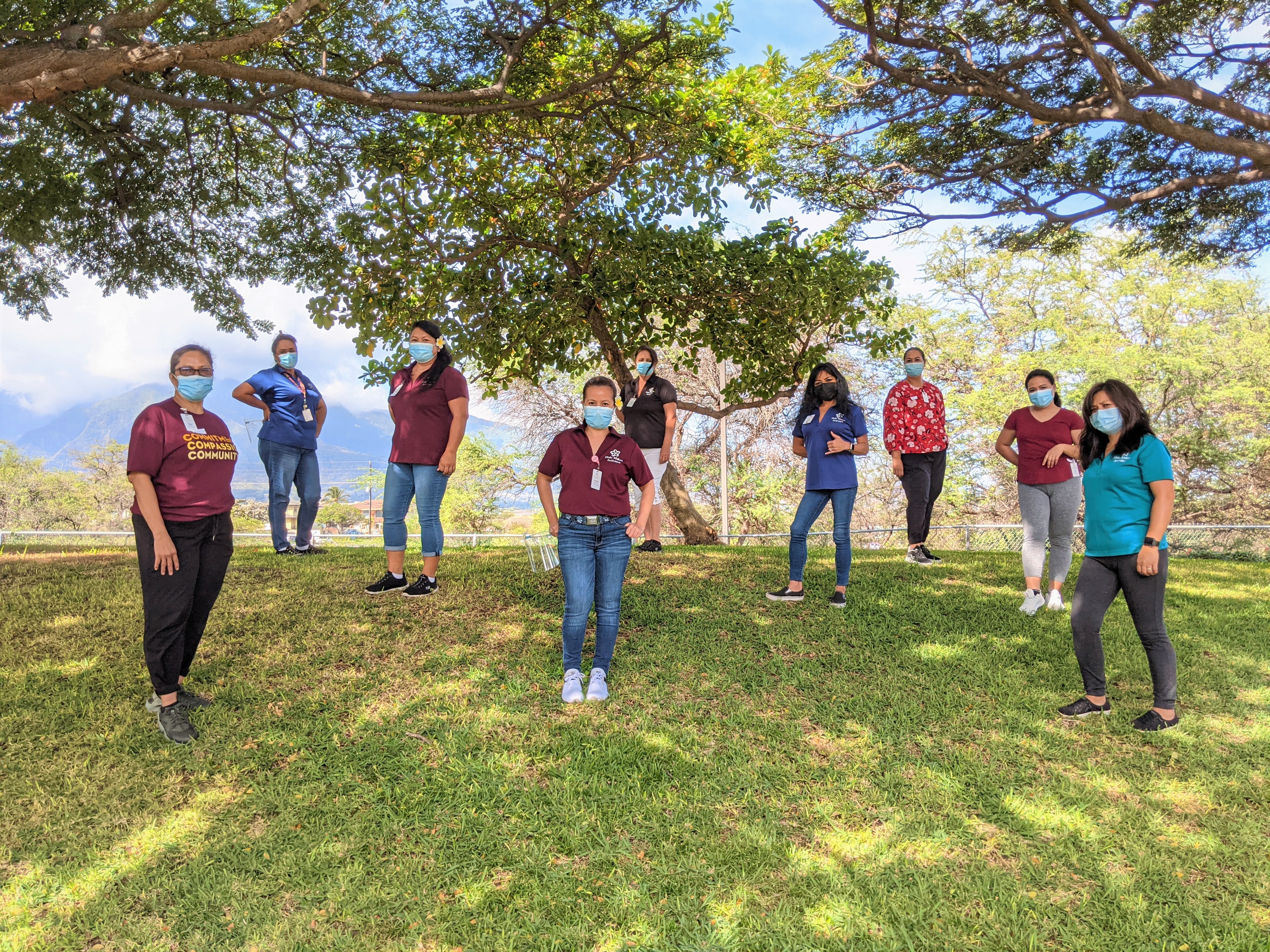 We are so fortunate to have such amazing Activities staff that keep our residents happy and engaged, especially during this pandemic when residents are forced to be apart from their loved ones. Next week we celebrate Activities Professional Week where we can show our appreciation for the important work they do.
Thanks to the careful coordination and hard work of our Activities Departments, our residents were able to make some fond memories last year despite the circumstances. Between Hale Makua Kahului and Wailuku, the situation inspired creative new events including three drive through parades, singing and dancing around the neighborhoods, and picture taking with Santa. Kahului Activities Director Teresa Lopes and her team also organized hilarious activities where residents could toss water balloons or shoot foam bullets at staff. Wailuku Activities Director Jordan Kahiamoe and his team honored local first responders by helping residents bake cookies and cupcakes to give to local fire stations.
We are proud of our great team of Activities professionals, and for all the planning, hard work, and love that is put into making our resident's lives better at Hale Makua.