Alfred Wylie Sets Sights on Dancing to Rock-N-Roll Again
Alfred Wylie Sets Sights on Dancing to Rock-N-Roll Again
Posted February 20, 2020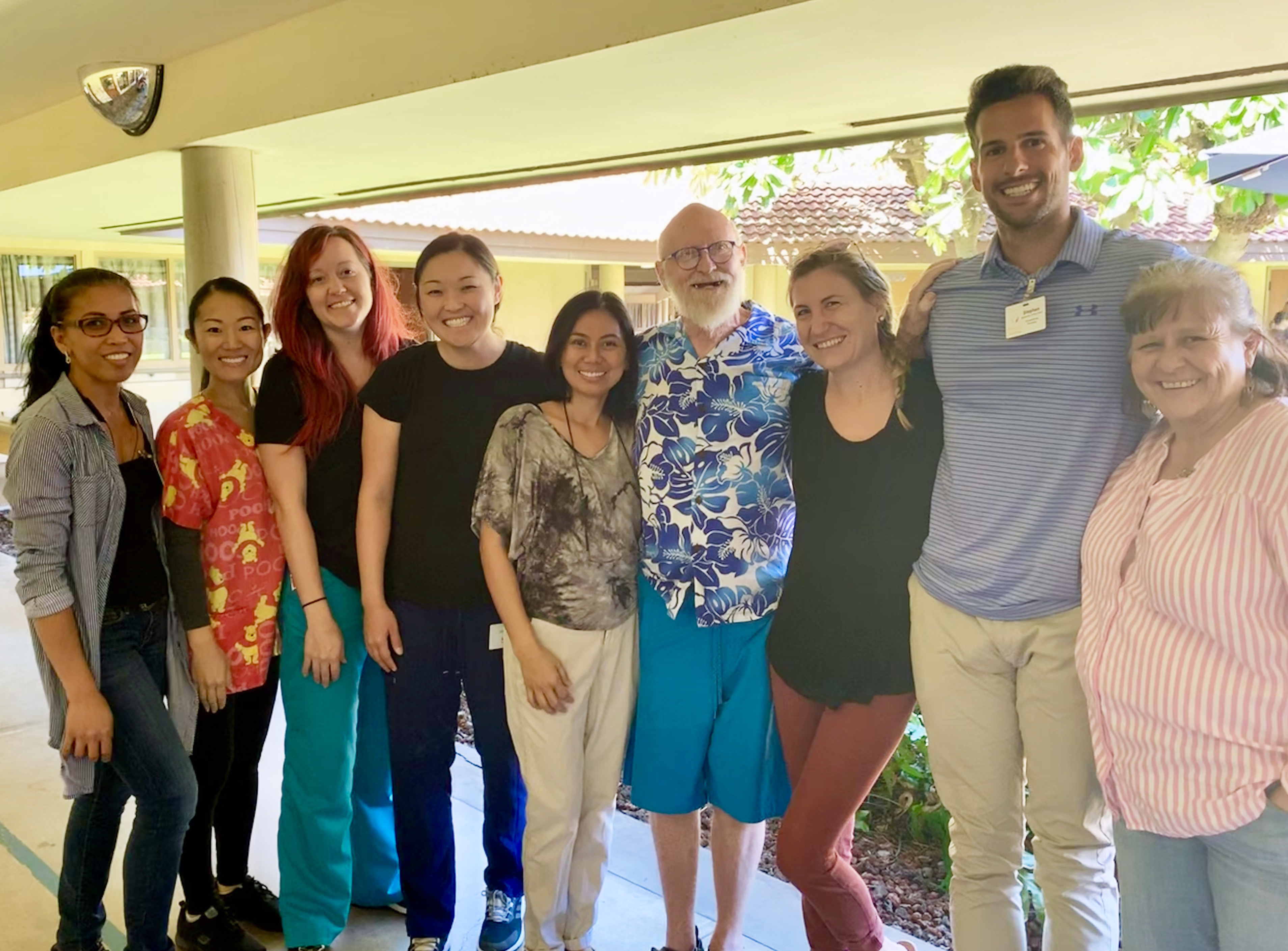 It takes a team to turn a goal into reality. After a stroke landed Alfred Wylie in the hospital, Alfred was discharged to Hale Makua for rehab. The stroke left Alfred unable to stand, dress himself, or use the bathroom independently. He also had trouble connecting words, so his speech was difficult to understand.
Alfred shares that his primary goal was "to get back to dancing to rock-n-roll," which he's been doing since the age of 14. To get him back on his feet and home, Alfred received an hour of each physical, occupational and speech therapy daily. He'd do all three hours of therapy in a row. Occupational Therapist, Stephen Buscama noted, "Alfred would often be the first one to the rehab gym in the morning, knocking on the door to be let in."
During his nearly three month stay at Hale Makua, Alfred worked with our entire team of Rehab therapist, many of whom are pictured with him here. His motivation and determination, along with the help of his dedicated therapists, now, have him walking independently. He danced a little jig under the watchful eyes of his therapists as he exited the gym for this photo. When he speaks, he does so with fluidity and easy. He's improved so much that he'll be going home today!