April is National Occupational Therapy Month
April is National Occupational Therapy Month
Posted April 20, 2017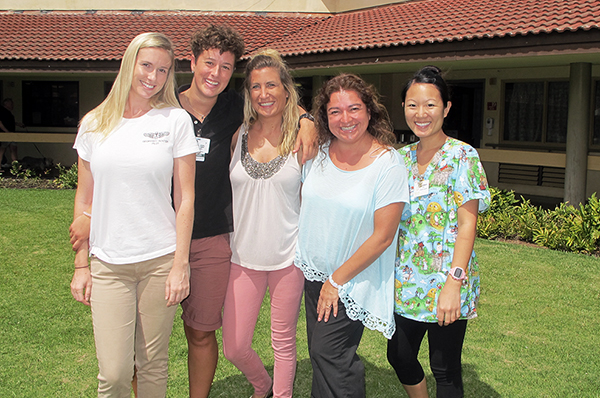 Occupational Therapists play a vital role for our residents and clients here at Hale Makua. Through therapeutic use of daily activities, they help individuals gain back the ability to do daily tasks that are necessary to living a healthy life that promotes well-being and independence.
Not only is our team of Occupational Therapists knowledgeable, caring and incredibly focused on helping individuals get back to their daily routines after injury or illness, but their bight, cheery attitudes are top of the list when we ask residents what they enjoyed most about their therapy. On a typical day you can find our Rehab by Hale Makua therapists dancing, singing and sharing lots of laughter with their patients. We are thankful for the work they do and the joy they bring to so many lives each day!
To learn more about our Rehab program, click here!