Celebrating National Physical Therapy Month
Celebrating National Physical Therapy Month
Posted October 15, 2019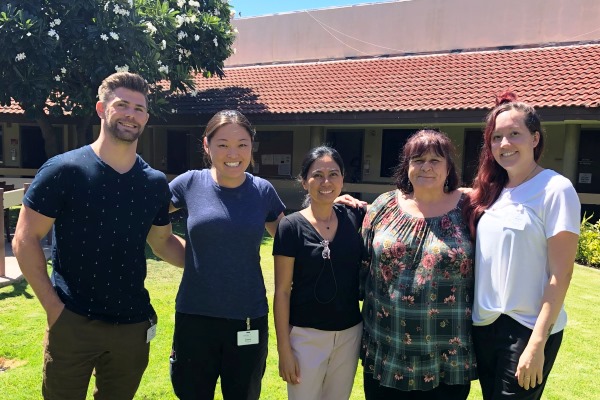 October is National Physical Therapy Month, a time to raise awareness of the benefits of physical therapy. At Rehab by Hale Makua in-patient and out-patient physical, occupational, and speech therapies play an important part of helping individuals of all ages recover from injury or illness. Community members come to Hale Makua to receive rehab services, whether the need is for short-term, long-term, or in their own homes. The goal of rehab services is to help individuals recover functional mobility and independence so that they can either return home or remain at home to live full, independent lives.
Some benefits of physical therapy include, helping to maximize your movement, personalized care that meets your needs, empowering clients to be active participants in their own care, it's a safer alternative than medications such as opioids, and for some conditions treatment can be as effective as surgery.
The physical therapy staff at Hale Makua (Kahului Physical Therapists pictured here) demonstrates their commitment to our community in increasing clients' strength, endurance, balance and independence with mobility. Our amazing physical therapists strive each day to get our kupuna and members of our community to their highest level of independence and to return them to their preferred activities whether that be going home or staying in their home, being able to play a round of golf again or being able to participate in family functions. All of our rehab therapists give their knowledge, skills, and care to our residents daily and deserve all the recognition we can give them for their service.
Mahalo to all of our Home Health and Rehab Physical Therapists for the amazing work that you do to help people recover, so that they can return to their active lifestyles!