Congratulations LPN Pathway Students
Congratulations LPN Pathway Students
Posted December 30, 2020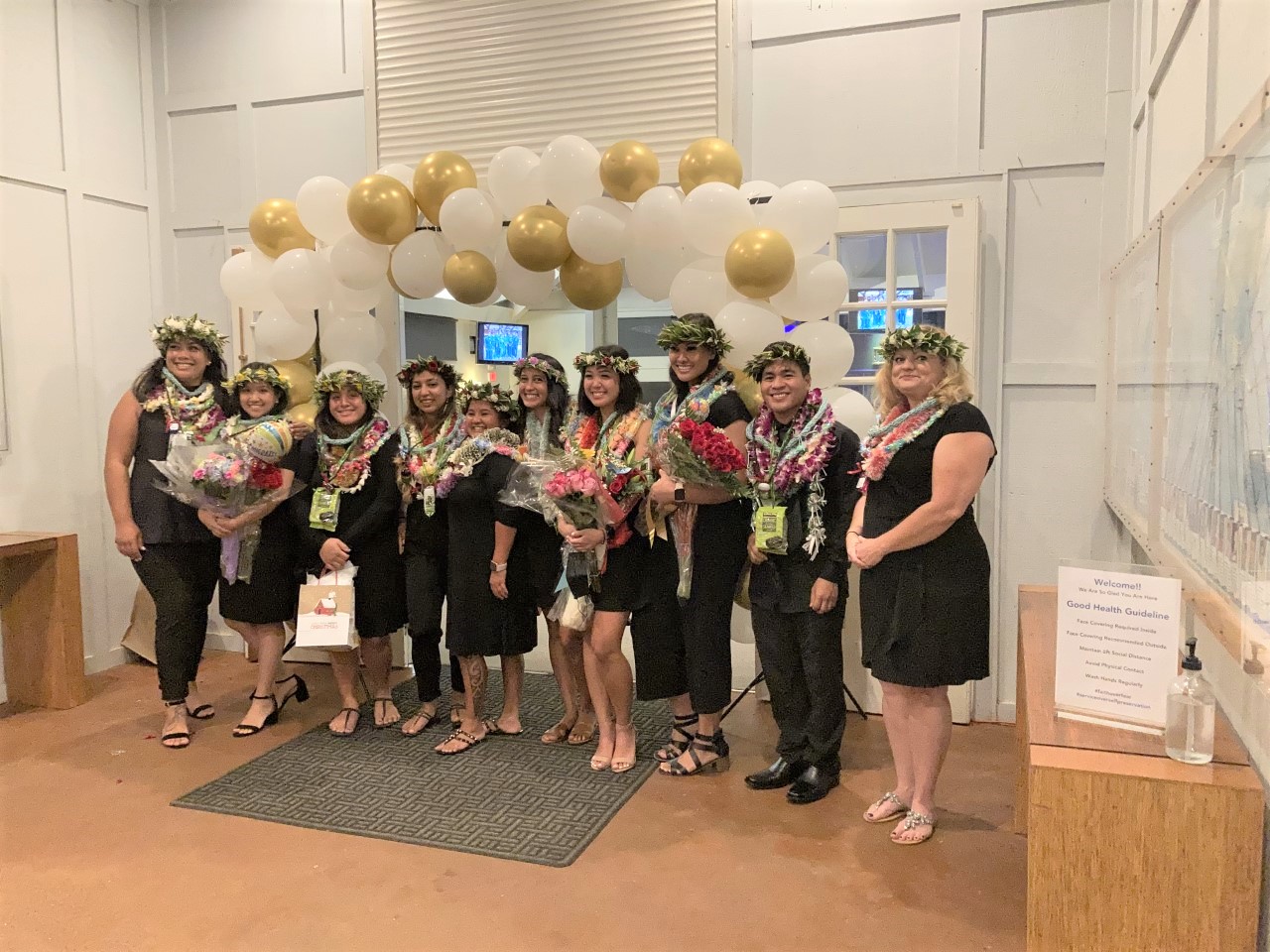 Congratulations to our third cohort of LPN Pathway students who recently completed their studies at the University of Hawaii Maui College and Hale Makua.
These students faced challenges and uncertainties during the pandemic, especially when the program was almost brought to a halt after Hale Makua was forced to close its doors to outsiders due to the pandemic. Fortunately, with some creative thinking and the help of funds received through the Coronavirus Aid, Relief, and Economic Security (CARES) Act, we were able to hire these students as LPNs-In-Training. This allowed them access into our facilities as employees where they could complete their clinicals and also help fill in other areas of need such as the health screening stations.
Nine graduates have already accepted full-time LPN positions at Hale Makua, and after one year of working in the field they will be eligible to continue on to the RN program. This nursing pathway program has been vital in helping us reduce costs by allowing us to train local nurses to meet our needs, rather than relying on costly agency nurses.