COVID-19 Prevention Updates and Reminders
COVID-19 Prevention Updates and Reminders
Posted April 27, 2023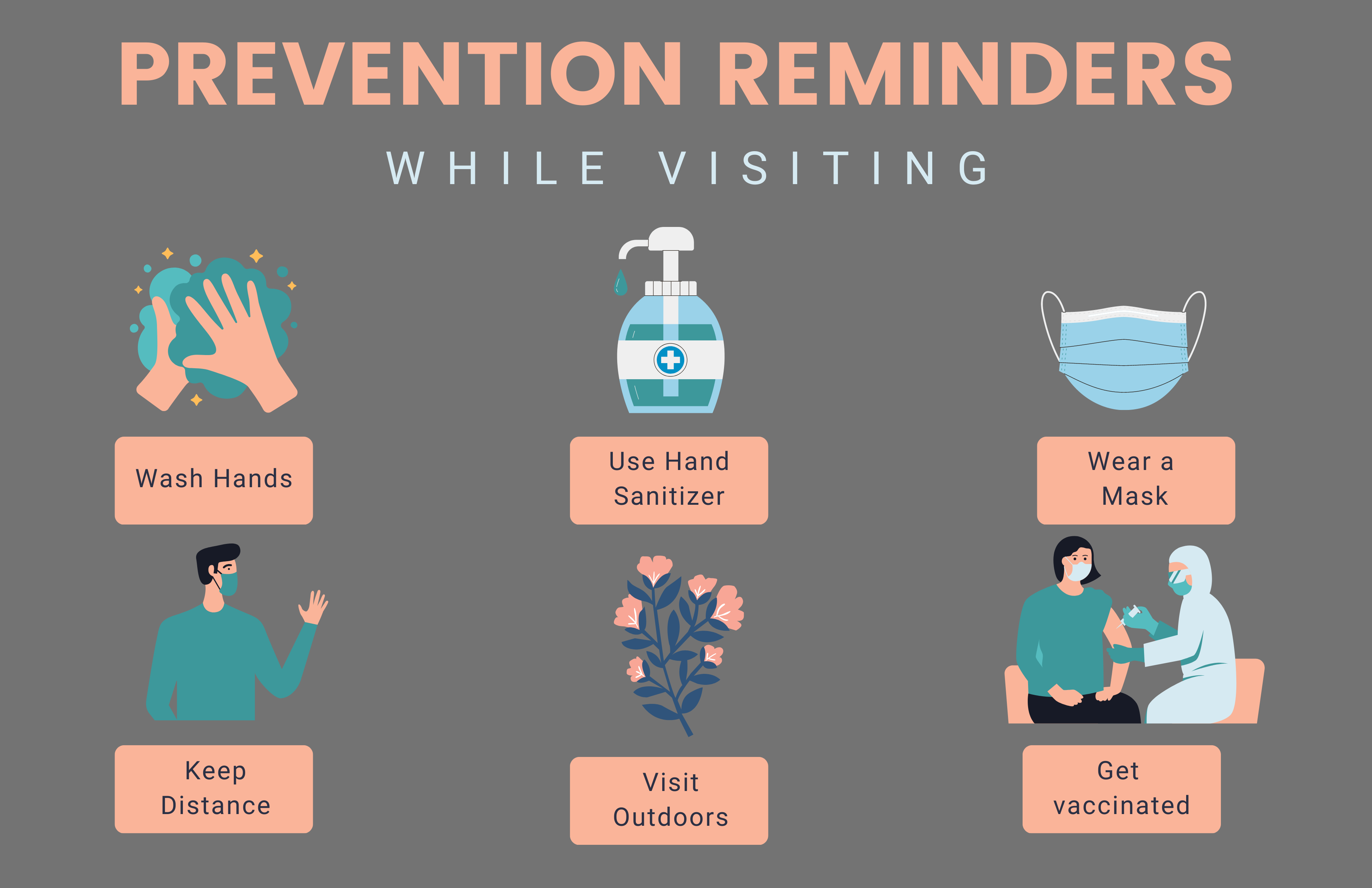 Aloha Families and Friends,
We hope this letter finds you and your loved ones healthy and happy. It has been an interesting few years for us all and we are grateful to you for your continued support and cooperation while we navigate such a challenging time. Although the worst of the COVID-19 pandemic seems to be behind us, we wanted to share some prevention updates and reminders in our communities:
We will no longer be screening visitors or staff upon arrival.
Please refrain from visiting your loved one if

you or anyone you have been in contact with has tested positive for COVID-19 in the past 10 days.
you or anyone you have had contact with have any symptoms including fever or chills, cough, shortness of breath or difficulty breathing, fatigue, muscle or body aches, headaches, recent loss of taste or smell, sore throat, congestion or runny nose, nausea, vomiting, or diarrhea.

If you test positive within a week after your visit to an OPH community, please notify one of our team members so we can test your loved one and anyone else who has been in contact with them.
When visiting any OPH community, we ask that you consider the prevention reminders listed in the above photo.
Mahalo for prioritizing the health and safety of our residents. Should you have any questions regarding preventative measures, please feel free to reach out to the appropriate Administrator:
Kahului Campus: Teana Kahoʻohanohano (808) 873-6600
Wailuku Campus: Paul Mattfeld (808) 243-1700.