Easter Fun for Everyone!
Posted April 07, 2021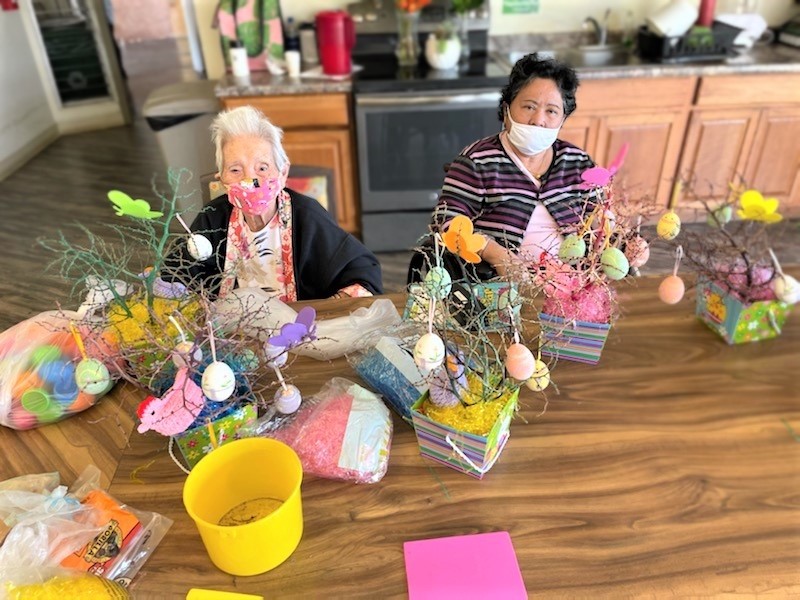 We hope you had a safe and enjoyable Easter earlier this month! At Hale Makua, our residents took part in some festive arts and crafts.
At Wailuku campus, residents made Easter decorations with colorful egg ornaments. They put together a little basket with vibrant artificial grass filling, some tree twigs, and hung the egg ornaments and paper decorations on the branches. The final product made for a nice tabletop décor.
Over in Kahului, our residents had a blast dyeing Easter eggs. Some even drew funny faces and on their eggs with crayon before bathing their eggs in dye. The results were eggsquisite!
See all of the lovely creations made by our crafty kūpuna on our Facebook or Instagram pages.