Ed Celebrates 20 Years at Hale Makua and Shares a Fond Memory with Resident
Ed Celebrates 20 Years at Hale Makua and Shares a Fond Memory with Resident
Posted September 17, 2021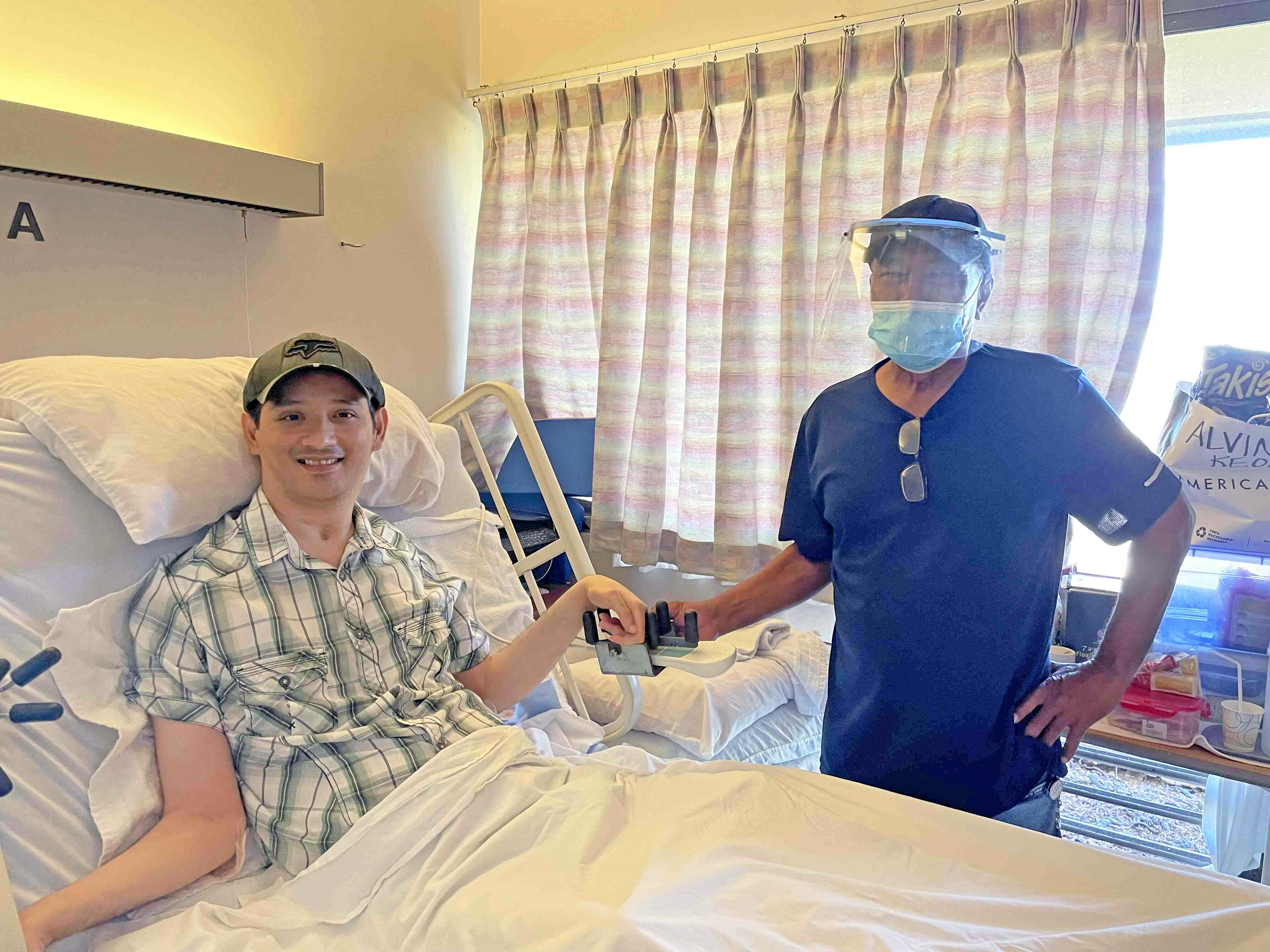 We have many long time employees at Hale Makua, and it is always thrilling to learn about impacts they have made that may have gone unnoticed by others. Our Maintenance Worker, Edwin "Ed" Asuncion, makes 20 years of service with us this week, and Maintenance Supervisor, Erllie Cabacungan, shared a touching story about Ed that always stood out to her that not many know about.
About 15 years ago, resident Alvin Keohohina came to Hale Makua to receive care when he became paralyzed after a car accident. One thing Alvin was unable to do was use the TV remote. Alvin's brother tried to put something together to help make it easier for Alvin to use the remote, but when Alvin showed Ed what his brother had made, Ed said, "I think I can do something better." So off to work Ed went, making prototype after prototype until finally a week later he put together a device that worked perfectly for Alvin. Alvin was thrilled. Ed then went ahead and created a similar device for the remote Alvin used to adjust his bed. It's been over a decade, and Alvin still uses Ed's contraptions on a daily basis.
"Edwin Asuncion is a TRUE TEAM LEADER," says Erllie. "A compassionate selfless human being. He has 20 years of knowledge and experience in both Kahului & Wailuku Hale Makua. He works with the team and teaches them to be their best. He has unconditional love for our residents."
Mahalo Ed for going above and beyond the call of duty to help make a resident's life better!