Fred is Walking for the First Time in Years
Fred is Walking for the First Time in Years
Posted February 18, 2022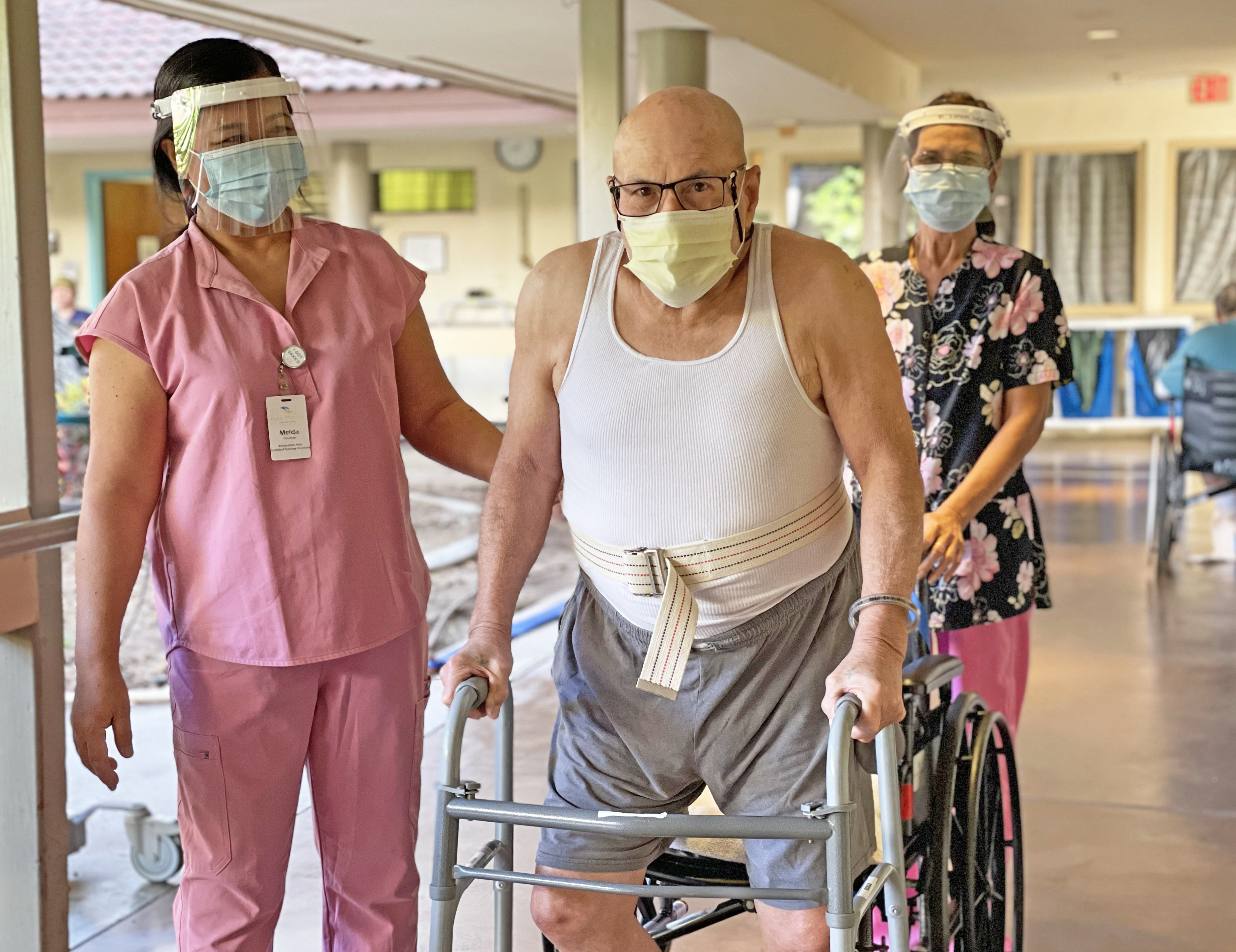 Imagine waking up one day and realizing you no longer have the ability to use your legs, and doctors can't figure out what's wrong. That's exactly what happened to Hale Makua resident, Fred Chang.
Fred grew up on Maui, and like many locals he enjoyed the outdoors and lived an active lifestyle. He is a landscaper and painter by trade, and on his spare time he raised pigs and enjoyed hunting with his dogs. So when he suddenly lost the ability to walk, it was quite an adjustment.
Fred came to Hale Makua four years ago, and is happy to be able to have the level of care he receives. "Lucky get this kine place," Fred shared about Hale Makua. "If not, would be hard for us guys. Nobody going help us."
Recently, Fred felt a burst of motivation and started working with therapy and Restorative Nurse Aides on a daily basis to get him back up on his feet. The Restorative CNAs first started having him practice standing and sitting, then he progressed to walking next to the railings. He can now walk the length of his Hale Makua neighborhood and back with the help of a walker. It's a great improvement considering he hasn't walked in four years! (Watch a video of Fred walking on Facebook or Instagram (@halemakua))
Fred is eager to go home, and continues to work hard so he can be back with his family and his animals. With the help of the staff at Hale Makua, we know he is taking the right steps to get home soon enough.