Glenda Turns Tears into Triumph
Glenda Turns Tears into Triumph
Posted July 06, 2020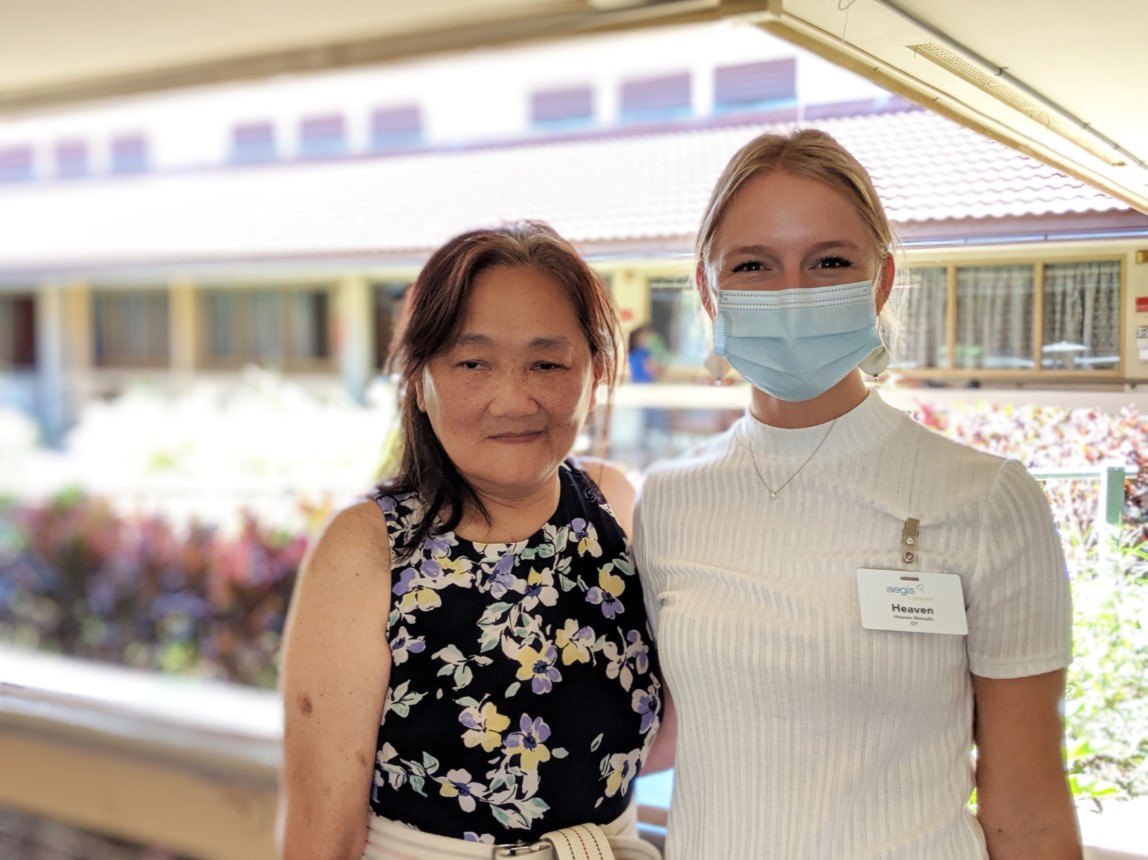 A few months ago, Glenda Mupas suffered a stroke that left her hospitalized for several weeks. The stroke not only affected her physically, but emotionally as well. Physically, she was paralyzed on her right side, unable to walk, and had trouble speaking. Emotionally, she felt discouraged and overwhelmed. When she found out she needed to stay at Hale Makua for rehab, she began to cry. Though she had never set foot inside Hale Makua before, she imagined the worst and was afraid. However, it didn't take long for her to completely change her perception.
When she arrived here in June, she was surprised to see that it was not at all what she imagined. The campus was beautiful, and she was impressed by how nice the staff was. She worked really hard with her physical, occupational, and speech therapy and began to see big improvements. "It is good fun, I like it," Glenda shares about her rehab sessions. "They taught me a lot, and everybody here is good fun. We're always laughing."
After a month of hard work and determination, Glenda was able to return home. She now has almost full range of motion and is able to walk with a walker. She still has to continue with her therapy exercises at home, but she is much happier and growing stronger every day thanks to the care she received at Hale Makua.