Harvey Mira Celebrates 25 Years of Service
Harvey Mira Celebrates 25 Years of Service
Posted October 05, 2018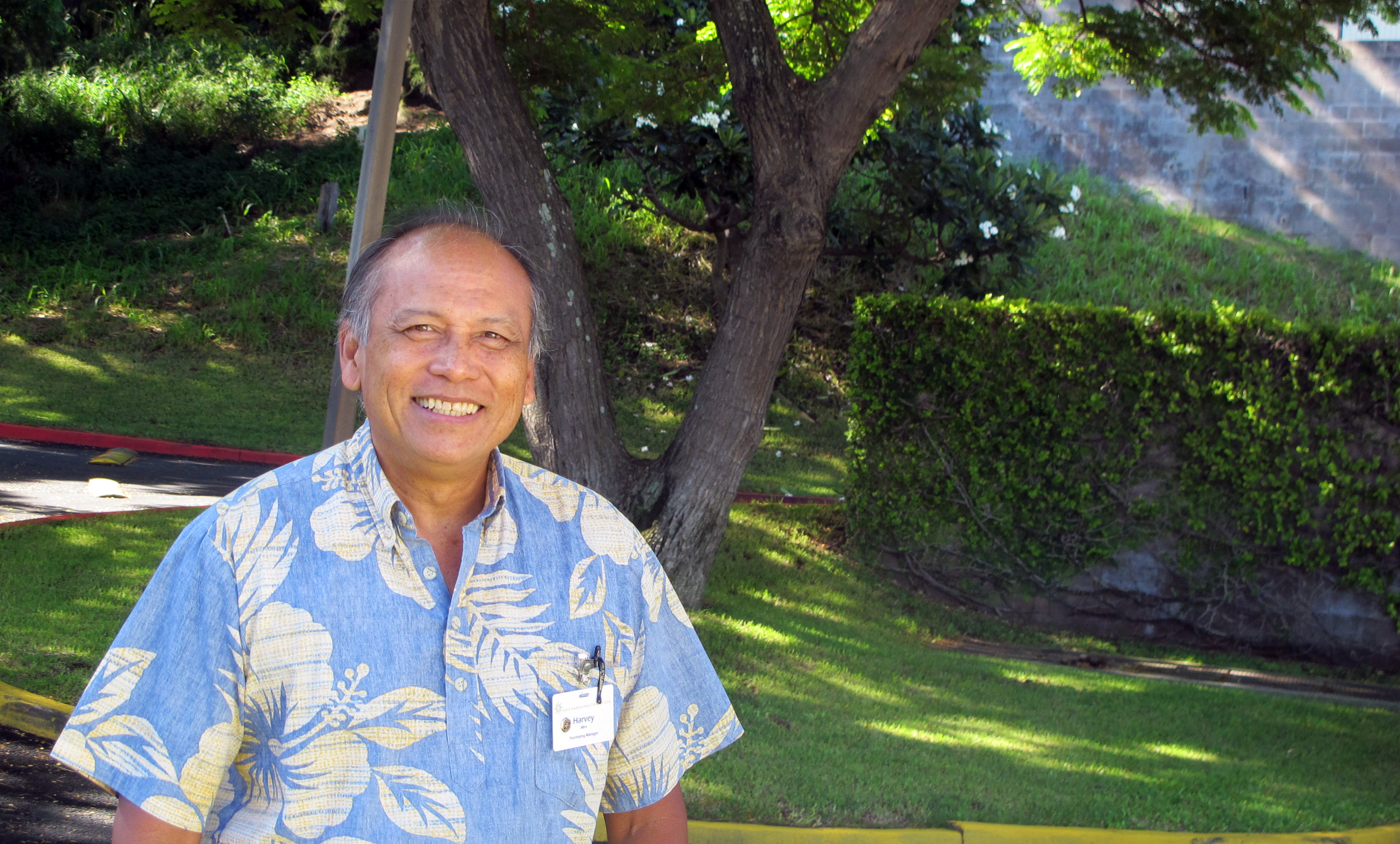 The early part of my career was spent in the hospitality industry where I worked in Purchasing at some spectacular resorts including the Waiohai/Poipu Beach Resort and Kaanapali Beach Hotel. I was also a part of the opening team of the brand new Grand Wailea Resort where I served as Assistant Director of Purchasing.
So, imagine my surprise when I received a call from Glenn Abe (former CFO) telling me about a Purchasing Manager job opening at Hale Makua. "What's Hale Makua?" I had to ask. Having grown up on Kauai, I'd not heard of Hale Makua and so I just assumed that it was a job offer from another hotel. Glenn said "not quite a hotel" but promised that he'd explain more if I agreed to meet. Curiosity prevailed so I went in for an interview….and here I am 25 years later!
Talk about a learning curve! I went from sourcing exquisite wines to tracking down palatable oral supplements. Instead of sampling high thread count sheets I was examining the comfort level of disposable briefs. Rather than having a sales person explain the features on a top-notch cappuccino machine, I was figuring out who could service an O2 concentrator.
I loved the challenge and quickly figured out that despite the different surroundings – the job is still about listening to people and trying to meet their needs. Whether it was talking to a top chef or now talking to a clinical dietician – the conversation starts with "What can I do for you?" I love the variety of puzzles that Purchasing is tasked with solving and I'm surrounded by the best team. My staff works so well together and when I'm not around, they keep it together and always do more than expected.
What has kept me here for 25 years? Though our office is in the service area, my favorite part of the day is walking to different areas of the facility because I never want to forget why we do what we do. Seeing our residents healthy, comfortable and smiling is the reward. I love talking story with our residents, asking them about the good 'ol days and listening to them relive their best moments. It's a powerful reminder that the work we do is so important.
- Harvey Mira, Purchasing Manager