Hashimoto Recognized by Consulate for 100 Years
Hashimoto Recognized by Consulate for 100 Years
Posted December 11, 2019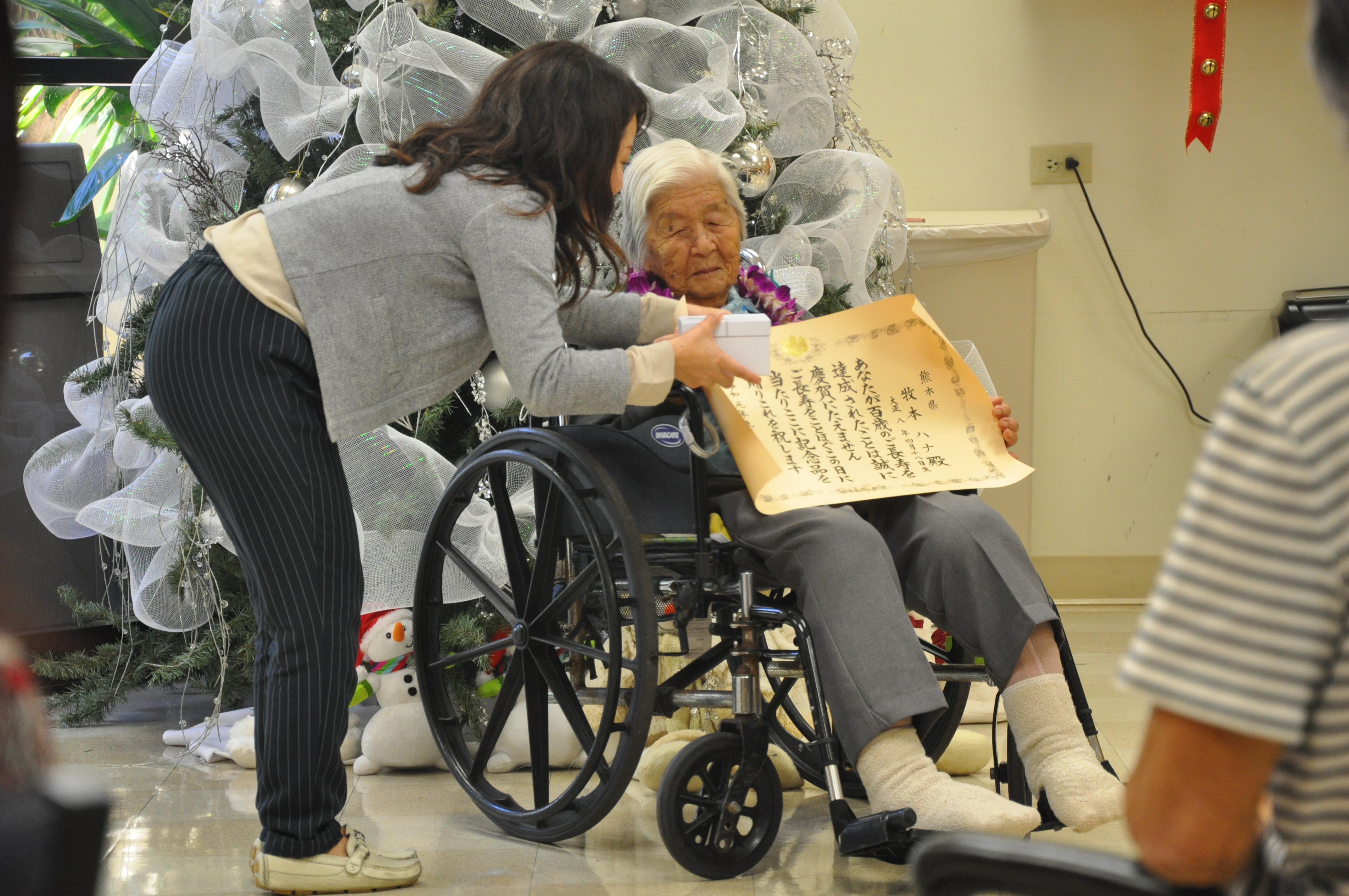 Maui centenarian Hanako Hashimoto was congratulated on December 10th by the Consulate General of Japan in Honolulu for reaching the age of 100. She was presented with a celebratory letter and a commemorative gift in thanks for her many years of devotion to the development of society, and was offered a prayer for her continued health.
Hanako has been a legacy member of the three generations of Hashimoto's to run the Hashimoto Persimmon Farm in Kula. Until her recent move to Hale Makua, Hanako, the matriarch of the Hashimoto family, helped with the day-to-day operations of the farm. Her husband John's grandfather, Shinichi Hashimoto, started the five acre farm over 100 years ago. Now, nearly 500 trees yield over 40,000 pounds of fruit.
We are grateful to be entrusted with the care of someone who has contributed so much to Maui's agriculture industry, and has helped to perpetuate a scarce crop in Hawaii.