HMSA Provides Support to Our Adult Day Health Clients
HMSA Provides Support to Our Adult Day Health Clients
Posted July 26, 2023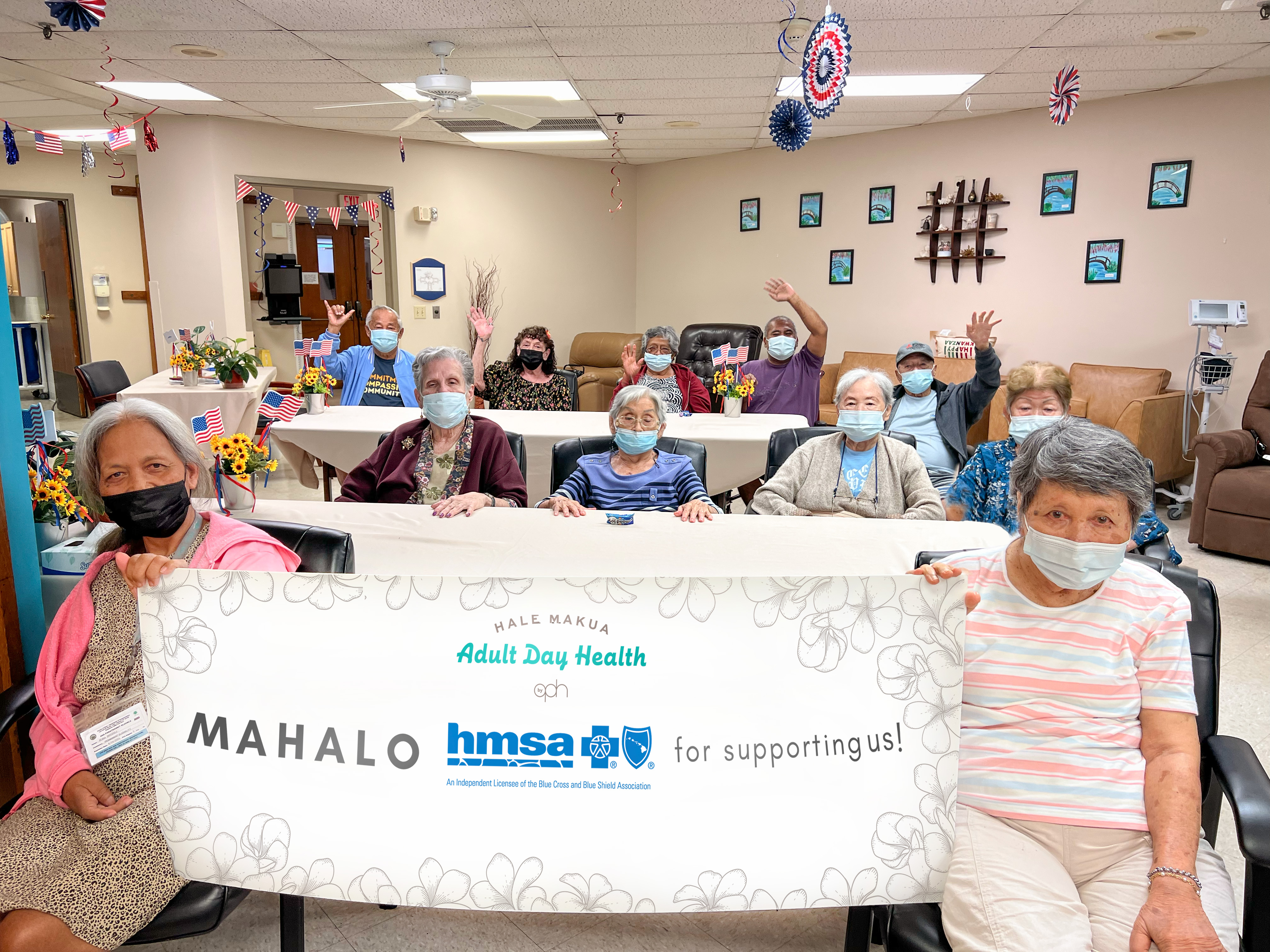 Mahalo to HMSA Hawaii for supporting our Hale Makua Adult Day Health clients by providing funds for scholarships. The scholarships allow our clients to enjoy our services, which allow them to enjoy a stimulating social environment that is safe and supportive of their physical, medical and emotional needs.
Not only does the program offer so many benefits for each client, but it also provides respite to support the recipient's families and caregivers. Caregivers and families can go to work with confidence knowing that their loved one is in the hands of qualified staff and their medical needs are being handled.
"Each day is full of physical and mentally stimulating activities," says Renee Comeau, Hale Makua Adult Day Health Client. "I now have quality of life and look forward to every day at Adult Day Health."
Mahalo HMSA for all that you have done for our kūpuna and their families at our Adult Day Health program at Hale Makua!