Marie is Grateful to Be Back on Her Feet
Marie is Grateful to Be Back on Her Feet
Posted May 15, 2022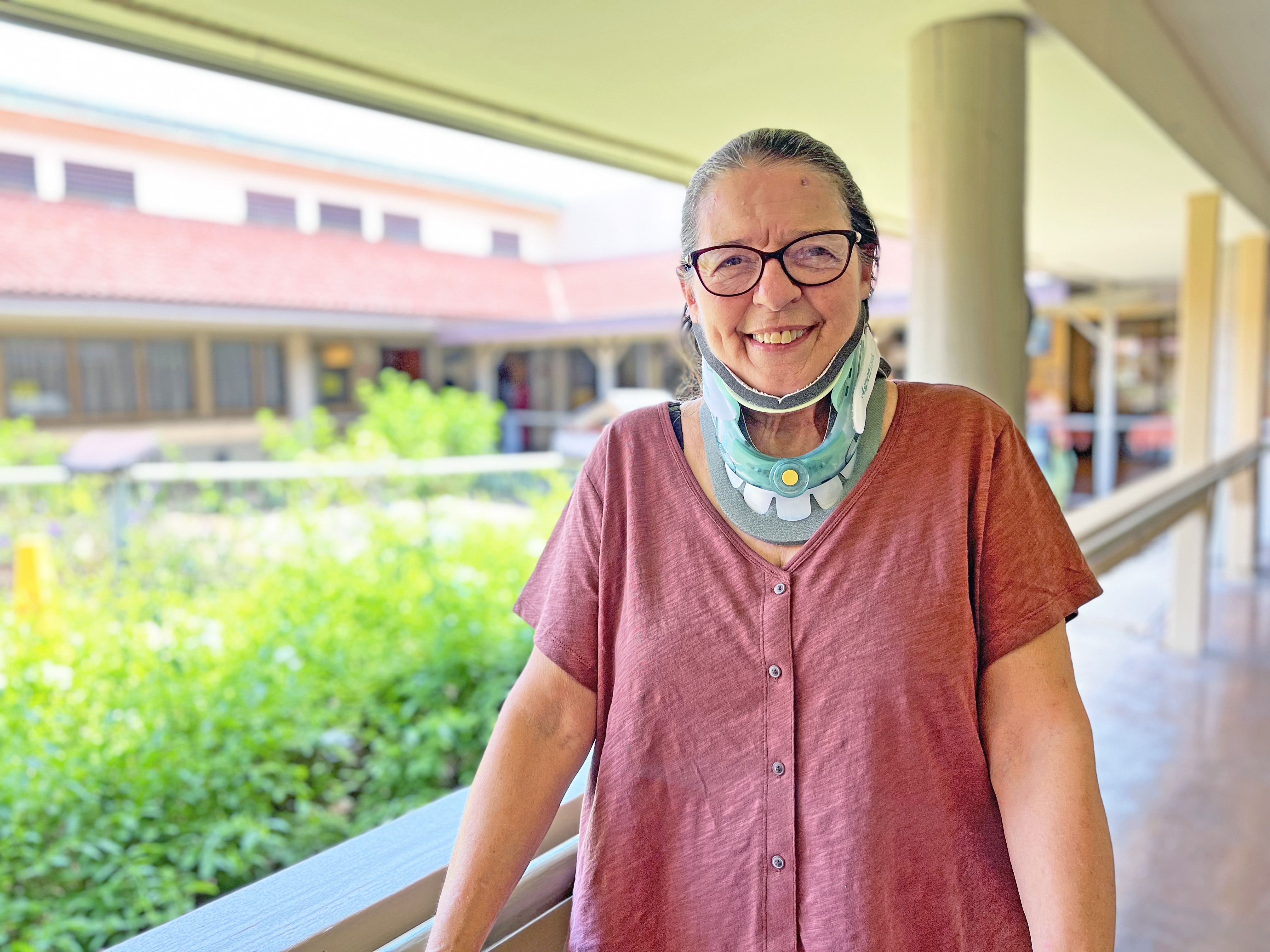 Marie Robello's life changed in an instant when she was hit by another car back in February. Her injuries included a broken ankle and two fractured vertebrae in her neck. To prevent further injury or paralysis, doctors attached a halo on her head to keep her neck stabilized. She also had surgery on her ankle. After a week in the hospital, Marie was admitted to Hale Makua for rehab. When she got to Hale Makua, she shared that she was very anxious and was not sure how she was going to be able to do anything for herself.
"I just laid in bed and almost didn't want anyone to come and see me or talk to me. I was just so frightened and overwhelmed with everything," she shared. "But thank you to the beautiful CNAs here, the nurses, as well as the physical and occupational therapists. They gradually got me over the anxiety and the frustration and they just opened my eyes, and just helped me."
Marie was determined to return home, but would need to overcome some physical hurdles first. When she first arrived she was unable to walk, so physical therapists helped her strengthen her legs as well as her upper body which had become weakened from hospitalization. After months of rehab, she is now able to walk independently with the help of a walker. She was so thrilled when the doctor finally removed her halo after three months, and she was given the green light to return home.
"I've come a long way," Marie says. "And it was all through the caring, the guidance, the patience, the resourcefulness of all that I came in contact with here at Hale Makua. I'll always be grateful for that."