Rehab Gives Confidence and Independence
Rehab Gives Confidence and Independence
Posted February 29, 2016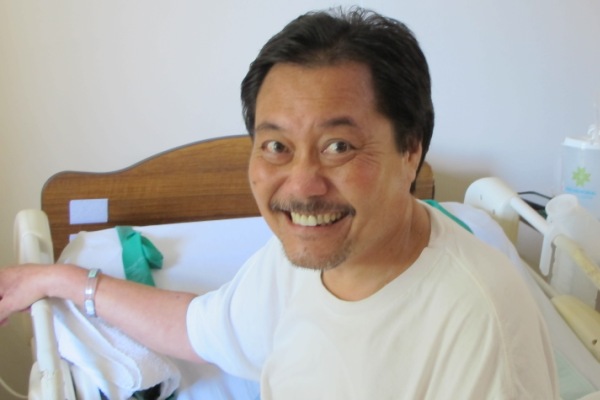 Our residents' healthcare needs are as different as they are, so we offer an array of services to meet all of those needs at every level. The Rehab by Hale Makua program is designed to help individuals successfully recover to be able to return to their independent lives. Our therapists are in constant motion to help residents, both young and old, achieve this success. Wayne Fujihara shares how he was able to accomplish success through Rehab by Hale Makua.
"My experience here at Hale Makua has been great so far! I was in the hospital for two months and was sent here for rehab about three weeks ago. When I came here, I couldn't walk at all. Today, I walked 200 feet, I dressed myself, and bathed myself. These are all things I couldn't have done three weeks ago, but thanks to the PTs (physical therapists) and OTs (occupational therapists), I should be able to go home in no time. I never thought I would be at this point so quickly. The services here have been really great, they've taught my wife how to bathe me and take care of me for when I go home. Everyone has been very accommodating to my needs. The best thing about Hale Makua is... everything! Everyone is so caring and understanding, it's like I'm a part of one big family."
Wayne's health improved so quickly that it surprised our therapists, his family, and even himself. He worked very hard and pushed himself to do the exercises that placed him on the path to independence. Wayne smiles proudly in the picture above having just completed a 320 foot walk as part of his physical therapy, the furthest he had walked in almost three months. In addition, our physical and occupational therapists worked with Wayne's wife giving her the confidence to care for his needs once he returned home after only one month here at Hale Makua.