Rehab Got Arinda Moving to the Beat
Rehab Got Arinda Moving to the Beat
Posted April 03, 2020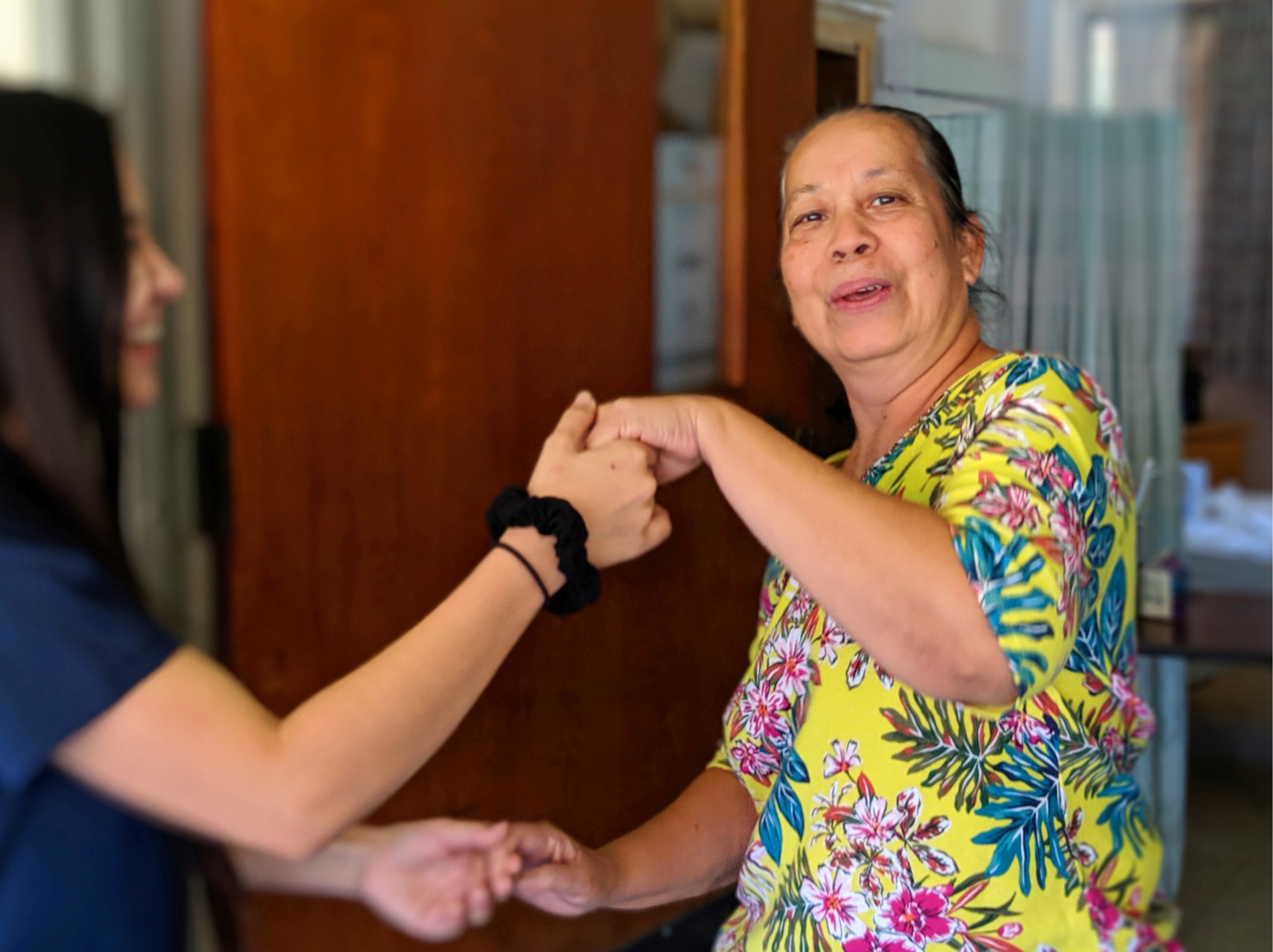 Arinda Onobay's whole world changed when she suffered a stroke back in February. When she was admitted to Hale Makua for rehab, she was faced with many challenges. The stroke affected the right side of her body, leaving her unable to walk, stand, or care for herself, and she also had issues communicating.
Through the physical, occupational, and speech therapy she received, she began seeing improvements in her limitations. She shared, "The workers are so helpful. I learned lots of things from them. The service here, the nurses, so nice." The rehab sessions haven't been easy for Arinda, but she says the staff have been encouraging. Her family, who she keeps in touch with through cell phone, have also been supportive and motivate her to work harder.
All of her hard work has paid off. After a little over a month at Hale Makua, Arinda has made great progress and is able to continue her rehab at home through Home Health by Hale Makua. Her cognitive communication has improved, and though she still has some pain, she is now able to move her right side, stand and walk with a cane, and even do a little dancing. A few days before her discharge, the staff at Hale Makua entertained the residents by dancing to music at each nursing neighborhood. When Arinda heard the music she got up and began dancing along to the song "YMCA" (see above picture). Though it seems she had fun at her stay at Hale Makua, she can now enjoy life at home with her family thanks to the help of our dedicated therapy and nursing staff.