Rehab Helps Clyde Get Back on his Feet
Rehab Helps Clyde Get Back on his Feet
Posted January 08, 2018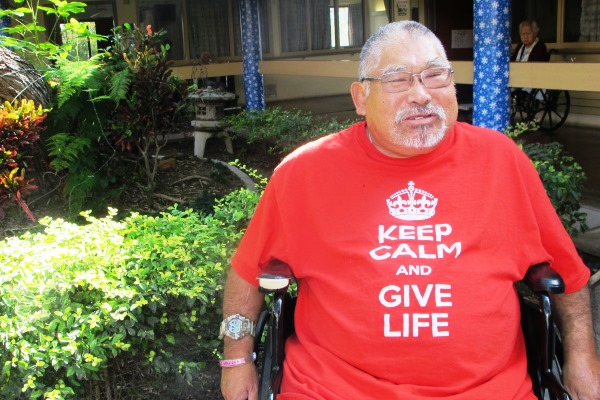 Clyde Nishioka is a jovial man with a positive and gracious attitude, especially towards the therapists and nurses at Hale Makua. He's no stranger to the services that Rehab by Hale Makua offers, with his first stay here in 2015. When Clyde arrived at Hale Makua, he wasn't able to walk on his own, stand up or bear any weight on his feet due to the pain he was in. Now, three weeks later he is standing and walking on his own, and he has been cleared by the Rehab therapists to independently move and go back to his normal daily life routine.
To get home to his loving wife of 43 years, Clyde was dedicated to working hard with physical and occupational therapists. "You know the old saying, 'no pain, no gain', well that's exactly how I feel right now. I've been working hard in therapy and feel like I'm ready to bounce back", Clyde said. "The therapists here are unreal, they make you feel comfortable, and put you at ease so you can focus on what important, getting better."
Clyde received both occupational and physical therapy and said he owes all of his progress to the "carefree" staff in Rehab. Clyde's quick to add that the nursing staff and CNAs were, "The bomb. They take good care of me, make sure I'm comfortable and happy. What more could I ask for?"
Clyde has a love for music, especially Hawaiian music and enjoys playing the ukulele which is one of the things he's most excited to do when he gets home. But until then, he brought a stack of his favorite CD's and a small stereo and was happy that he could play his music whenever he wanted to.
For more information about Rehab By Hale Makua, click here.