Renee Rediscovers Her Inner Child at Hale Makua Adult Day Health
Renee Rediscovers Her Inner Child at Hale Makua Adult Day Health
Posted October 27, 2022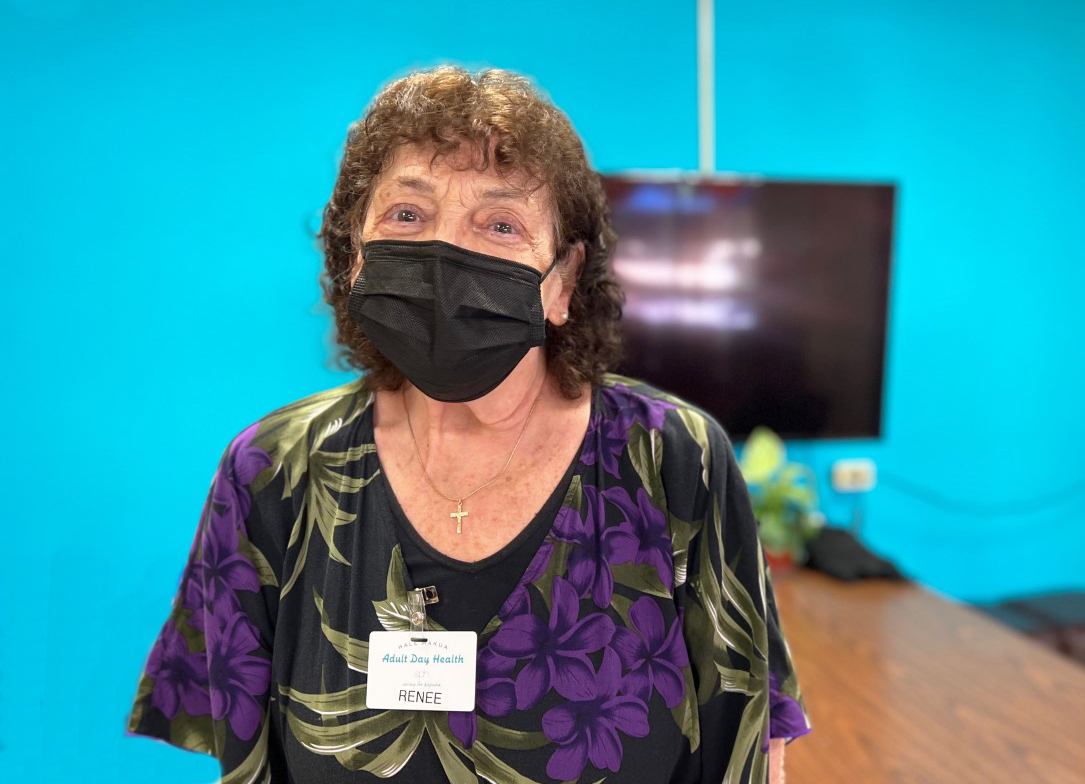 Renee Comeau moved to Maui from Montana about seven years ago with her daughter and son-in-law. Moving to Maui was a big change, but has also been a nice place for Renee and her family to live. Though her daughter and son-in-law still work full-time jobs, Renee is in the retirement phase of her life.
Renee worked many different jobs throughout her life, and even shared that she worked as a certified nurse aide (CNA) for 13 years at a nursing home. After all her years of experience and good rapport with the facility, when an Assistant Activity Director position opened up she got the job. She worked in this position for 9 years, and loved her job very much. She loved working with the elderly, and enjoyed bringing them happiness through her work.
Now retired, Renee found herself at home all day while her daughter and son-in-law went to work. Because she is unable to drive, her days stuck at home was beginning to get a little too stagnant for Renee's sharp mind. She shared that her daughter felt guilty about leaving her alone at home all day, so she found Hale Makua Adult Day Health (ADH). Renee began coming about six months ago, and it has been life changing for her. Renee's days are now filled with fun, new friends, and lots of laughter.
"They (the staff) want to see us happy and have fun and laugh," shared Renee. "And that's what everybody does here. There's not one person here that doesn't laugh and have fun and be silly. All my life I heard as you get older you revert back to your childhood. I'm feeling that in my heart."
There are so many activities at ADH every day, like crafts, exercise, and even giant balloon volleyball. Renee also appreciates how the staff take their opinions into consideration, allowing the attendees to take votes on what activities they want to do. She says the staff really care and love them, and just want what is best for them.
Renee is so happy and has so many friends now. She even made friends on the MEO bus that brings her to Hale Makua and back!
If you have a loved one that could benefit from our Adult Day Health services, reach out to us at (808) 871-9287 or email adultdayhealth@halemakua.org. Hale Makua can also assist in making arrangements for transportation services to and from the program location.