Residents Keep Busy While Helping to Keep Hale Makua Beautiful
Residents Keep Busy While Helping to Keep Hale Makua Beautiful
Posted August 12, 2020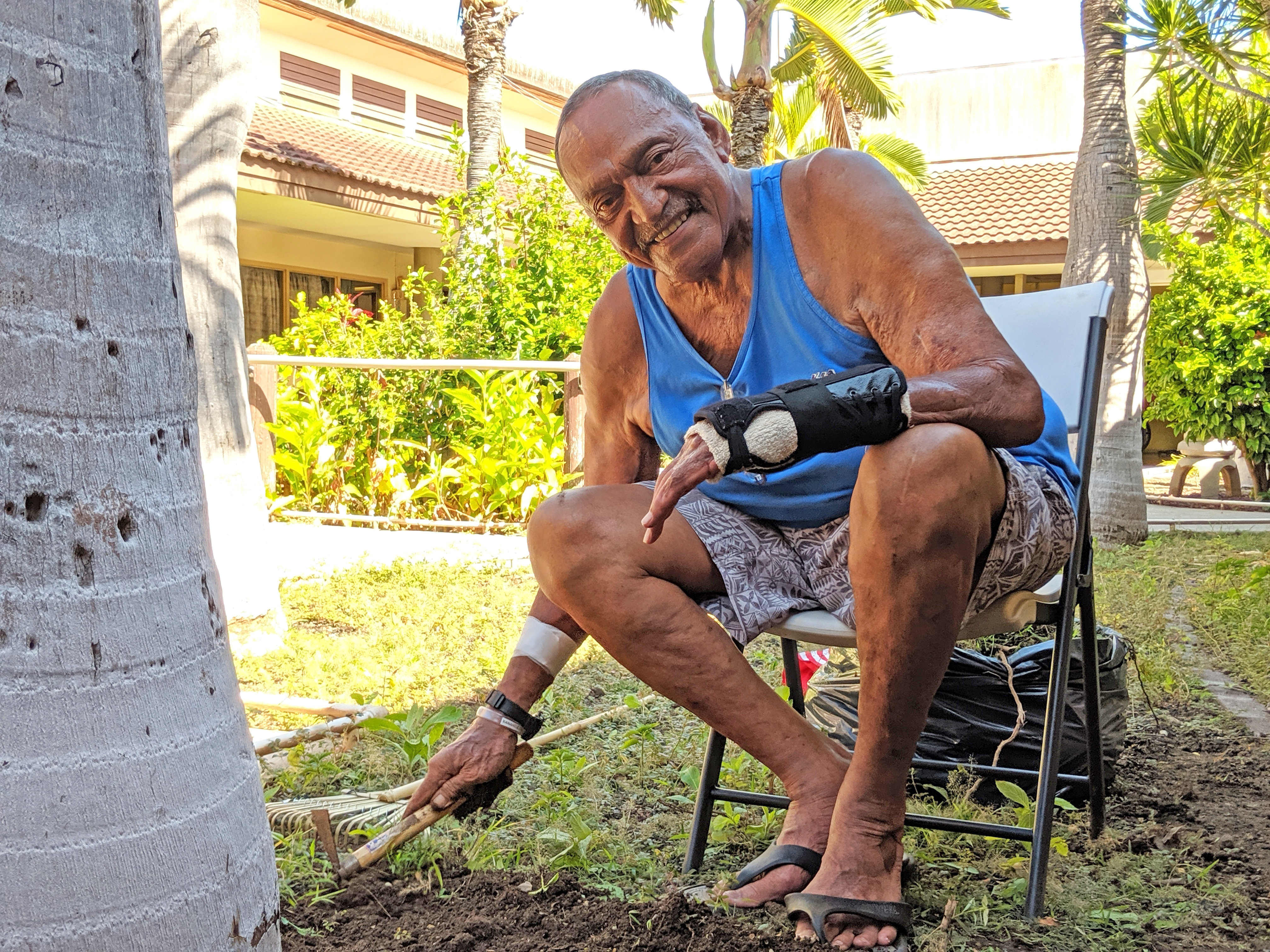 For safety reasons, we have limited the contracted landscape work inside our facilities to an as-needed basis. Fortunately we have a few residents who have taken notice to our needs and took the initiative to help maintain their neighborhood courtyards.
On North Neighborhood, resident, Danny Kanahele, pulls weeds, removes dead leaves, and waters the garden on a regular basis. He likes keeping busy doing something that he used to do at home. The neighborhood staff have also contributed by planting vegetables. There is a variety of young vegetable plants thriving in the garden including beans, sweet potato, tomatoes, and pumpkin.
Resident, Missy Ampong, also took it upon herself to keep Pikake Neighborhood's courtyard looking pristine. She trims dead leaves, pulls weeds, and waters the garden. The courtyard has never looked more beautiful.
It is clear these two take pride in their work, and are proud to be residents at Hale Makua.