Robert Kerr Finds Inspiration During His Recovery
Robert Kerr Finds Inspiration During His Recovery
Posted March 13, 2020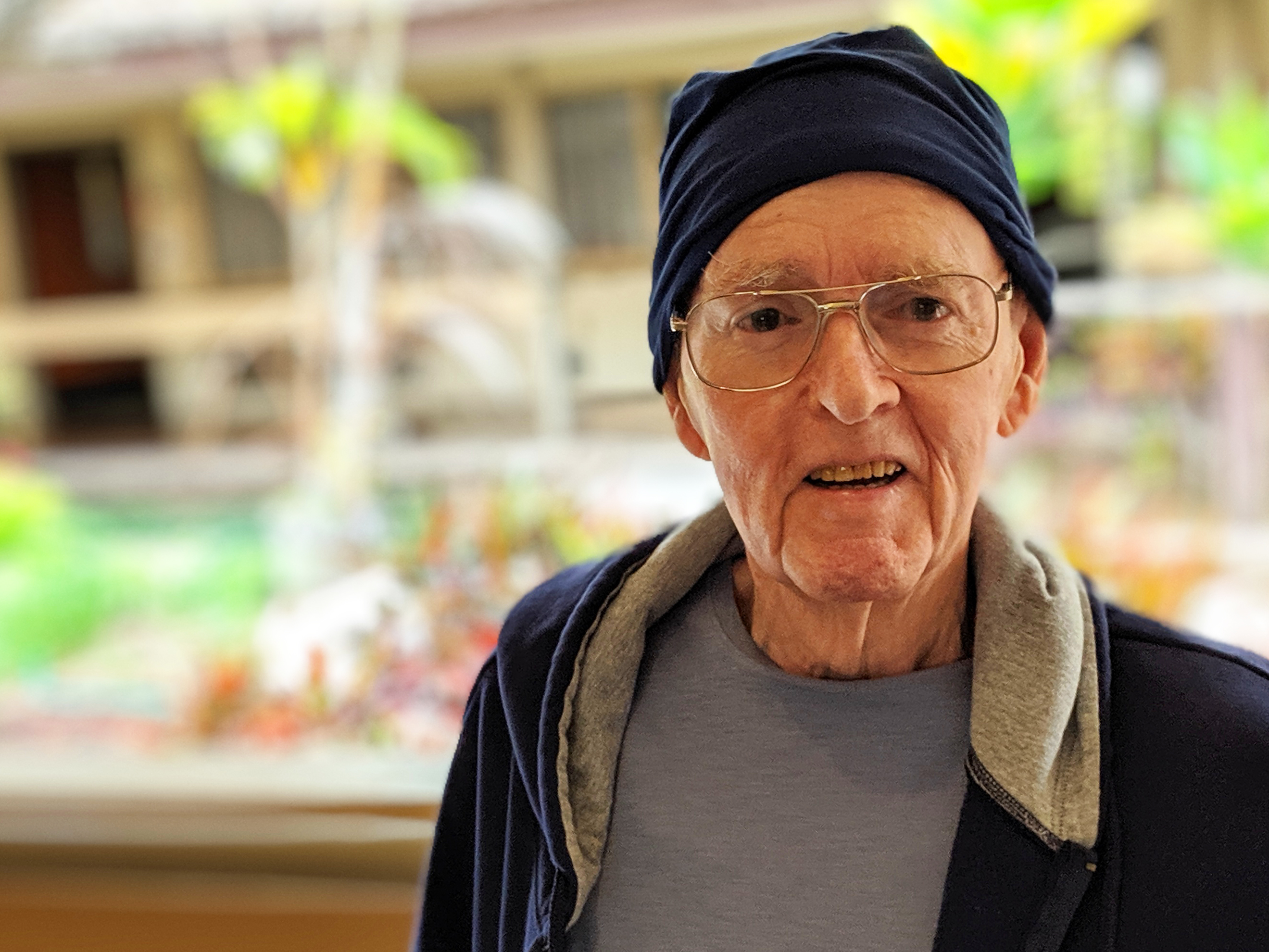 After receiving chemotherapy and experiencing several falls at home, Robert Kerr ended up in the hospital and then was later admitted to Hale Makua for rehab. Not only had he injured his leg during the falls, but the chemotherapy treatments made him weak and affected his ability to function normally. When he arrived at Hale Makua, he was unable to walk or get around on his own, and had difficulty with his speech and swallowing. He began receiving physical, occupational, and speech therapy to help improve his functional abilities. Robert knew he had some challenges ahead if he wanted to get strong enough to return to his life at home.
Prior to his admission into Hale Makua, Robert, enjoyed spending his days at home making and selling handcrafted glass jewelry alongside with his wife, Laurie, as he had been doing for the last 20 years. Though he is unable to work on his jewelry while staying at Hale Makua, Robert still sees inspiration for his art in his surroundings here. As he gazed out towards the lush foliage in the courtyard outside of his room, he pointed out the vibrant colors in the leaves and plants. He thought the shades would work beautifully for his jewelry. "It's pretty and nice here," said Robert. He became emotional as he continued, "I am so impressed with the staff. I have so much support here. I'm so blessed to be here in Hawaii in this place."
Robert has made great strides with his physical, occupational, and speech therapy sessions. His speech and swallowing has greatly improved, and he is now able to walk using a walker. He even surprised himself as to how quickly he has been recovering. "This is the best therapy I've ever seen," says Robert. After his experience, he truly understands the importance of maintaining proper fitness, and plans to continue his therapy exercises at home. Much to his delight, Robert is returning home today and will receive rehab therapy services through Home Health by Hale Makua. He can finally go back to doing the work he enjoys at home. And who knows, we may even see some Hale Makua inspired glass jewelry.