Robert Receives "Top Notch" Support
Robert Receives "Top Notch" Support
Posted September 02, 2021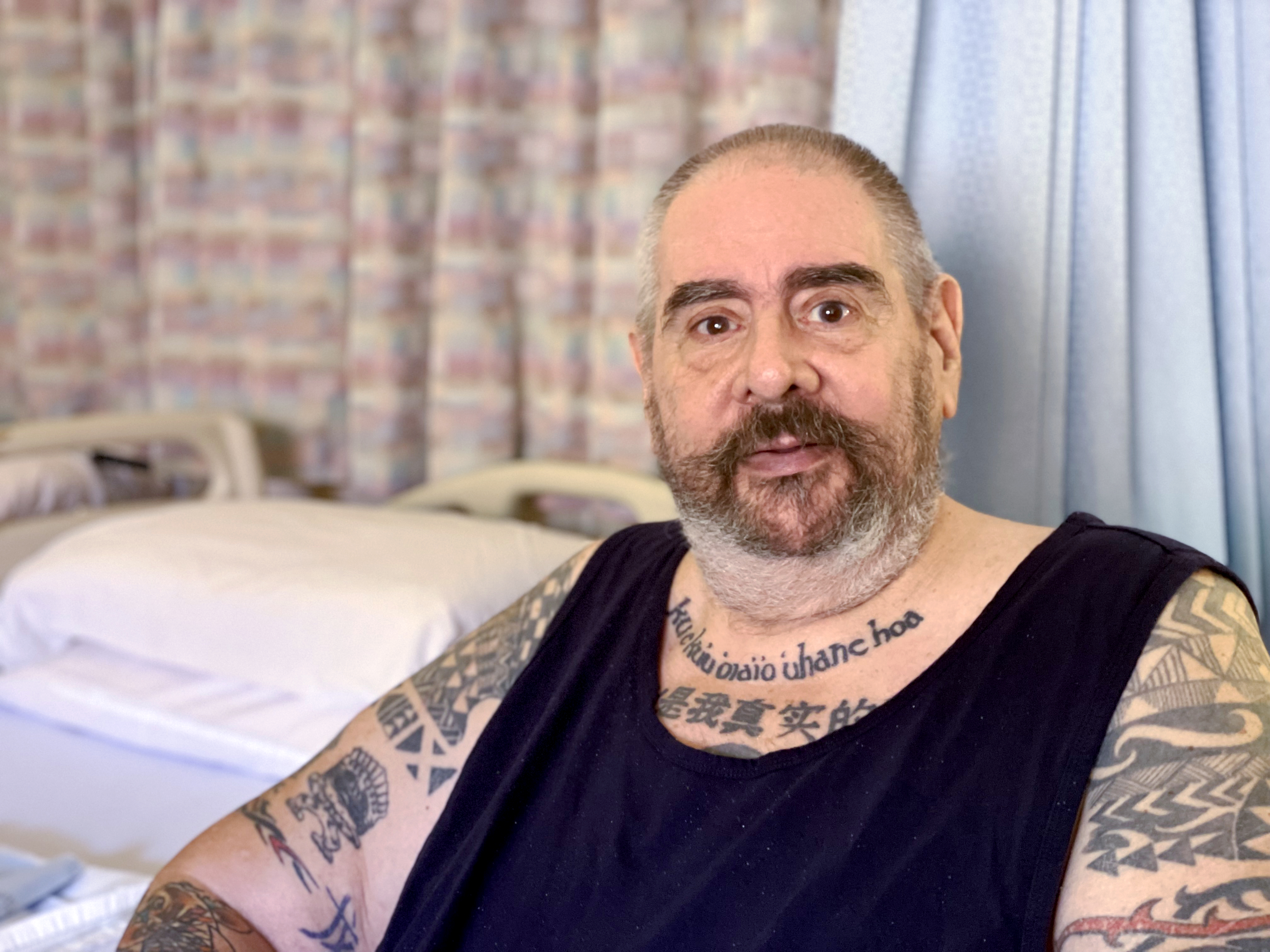 Looking at Robert Potter, you may find yourself intimidated by his tough exterior. But if you get a chance to get to know him on the inside...well, you'll find he's even tougher. After experiencing an injury, Robert spent a long time at the hospital recovering. He was brought to Hale Makua for rehab to help him get back on his feet.
Robert struggled to get out of bed when he first got to Hale Makua, and he experienced a lot of pain in his knees. Robert works with Occupational and Physical Therapists at Hale Makua to help him regain his mobility, and they have made all the difference.
"The therapists are top notch as opposed to anybody I've ever dealt with," says Robert. "They tell you what to do, they tell it in plain English, and they expect you to try. First time I went down there, I couldn't do a thing, but now I can walk the whole length of the [parallel] bars by myself."
Robert will continue to work hard on his recovery so he can return home. Fortunately, he is in the right hands at Hale Makua to help him reach his goal.