Roberta Gets a Brand New Start
Roberta Gets a Brand New Start
Posted October 21, 2021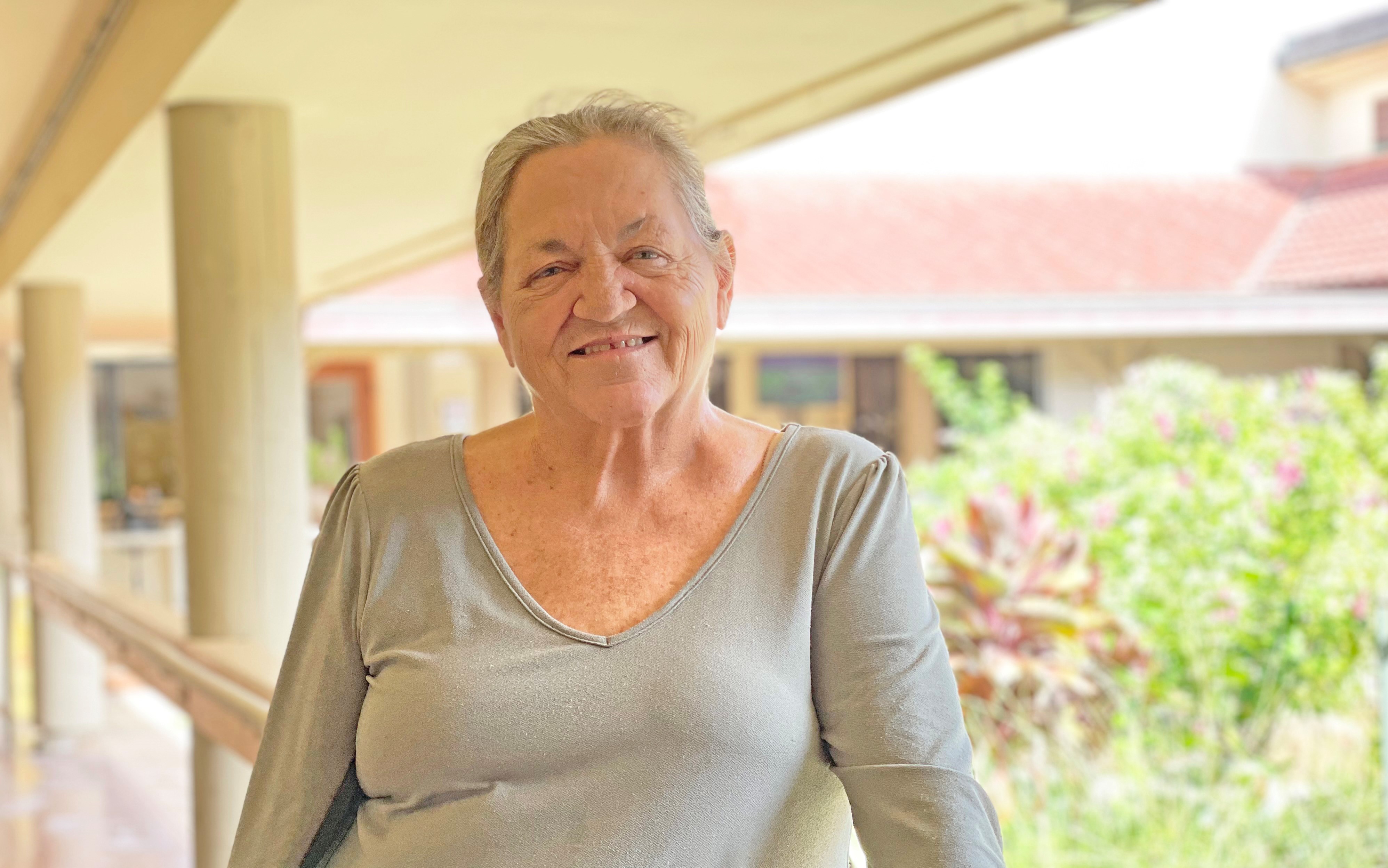 Over the last year Roberta had fallen back into alcoholism, something that she struggled with for many years of her life. Then, one day in September, she had a drinking binge which nearly cost her life. Fortunately, her sisters who live on the mainland were concerned after not hearing from her, and called the police to do a wellness check. Roberta was found unconscious in her home, and was taken to the hospital where she remained in the ICU for several weeks. She was then admitted to Hale Makua for physical rehab.
When she first got to Hale Makua, she says she was in a wheelchair and unable to walk. She had trouble with her balance, but through physical and occupational therapy she began walking with a walker and quickly regained her strength and balance.
"It felt like I'm coming home," Roberta says about going to Hale Makua. "It was warmer, welcoming. The Physical and Occupational Therapists were excellent. Some of the things I was doing seemed kind of silly…like batting the balloons, this seemed silly. But, when I started missing, I get what they were getting at."
After a month of therapy, she is now able to walk and balance on her own and has been released home thanks to the support of the staff at Hale Makua!
To those that may be struggling with alcoholism like herself, Roberta says "Don't go as far as I did. Get help." Roberta is hoping that by sharing her message she would be able to connect to someone out there who has been where she has been. If you're interested in connecting to Roberta or would like to send a message of encouragement, drop us a message on our website contact page https://www.halemakua.org/contact or call Holly at (808) 871-9283.