Terry is Back on His Feet After Receiving Care at Hale Makua
Terry is Back on His Feet After Receiving Care at Hale Makua
Posted October 20, 2020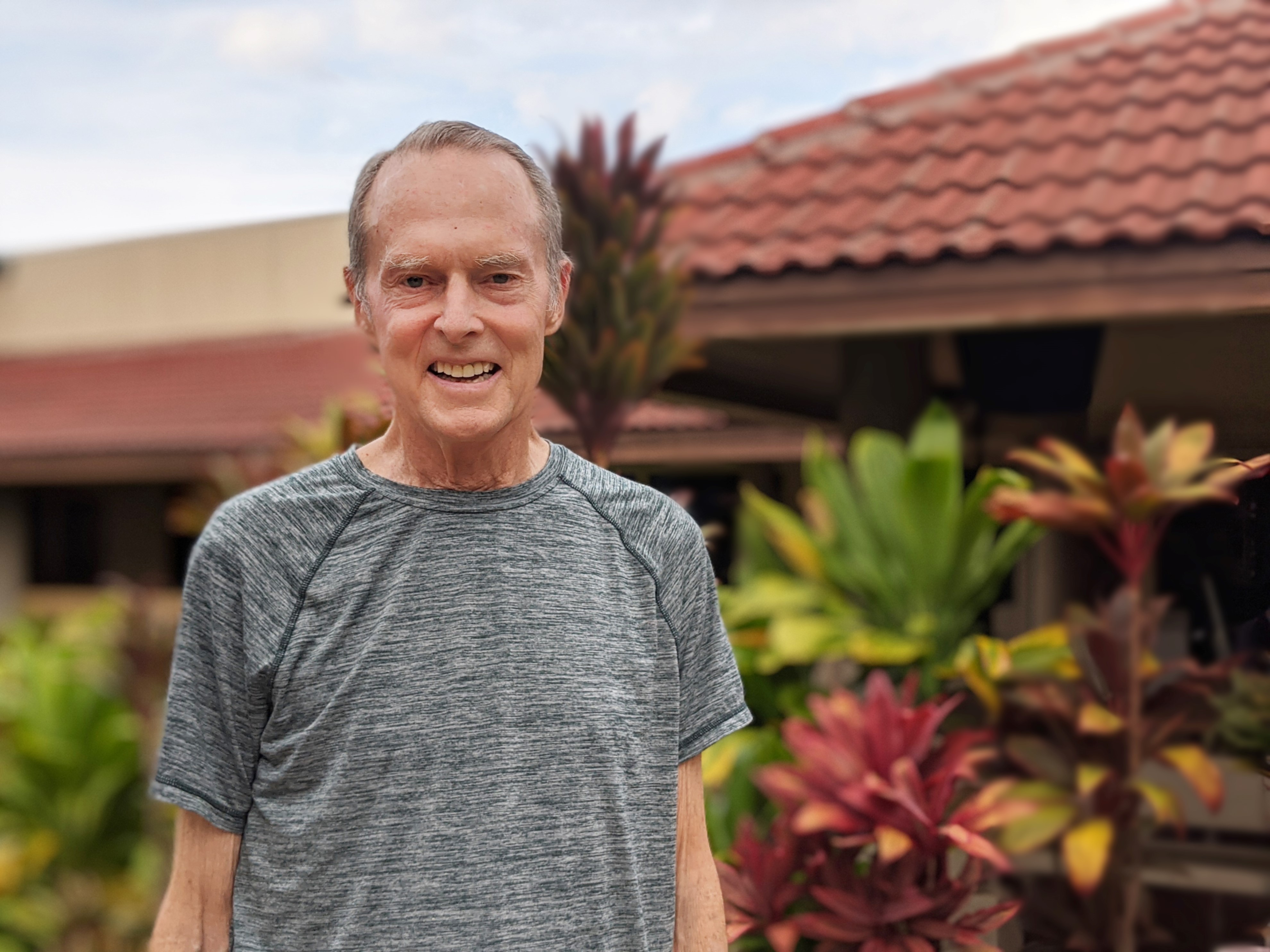 Even at the age of 75 years old, Terry McAuliff was in top shape and could even swim for two and a half miles out in the ocean with the dolphins and whales. So it was quite a big lifestyle change when he fell ill after receiving open heart surgery. After weeks recovering in the hospital, his muscles had wasted away and he had become physically weak. He was admitted to Hale Makua for rehab to regain his strength.
At first, getting out of bed, standing or walking proved quite challenging, but Terry was determined to get back into shape. He said the therapists were all incredible and though they pushed him to work hard, they always did so in a caring manner to make sure he was okay. But it wasn't only the therapists that made an impact on Terry. He shared that all the employees he met during his stay were wonderful. "I get sort of choked up just thinking about it," Terry says about the staff at Hale Makua. "It's very humbling because we need help, we need help really bad, and we can't do things for ourselves. And they're helping with grace, love, kindness, care, consideration. What more could you ask for? So I'm very thankful."
After less than a month at Hale Makua, Terry can now independently get up, walk, and even climb stairs with ease. He is able to return home and will continue working on his recovery. He has a bit more work to do before he can get back in the water, but thanks to the help he received at Hale Makua and his positive attitude and determination, Terry will be swimming as free as a dolphin in no time.