Remarkable recovery and home in nine days
Remarkable recovery and home in nine days
Posted April 12, 2017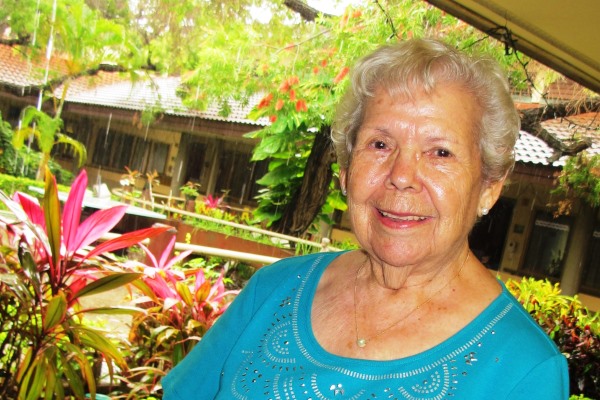 After falling at home and fracturing her pelvic bone, Dora Olsen spent nine days at the hospital before being admitted to Rehab at Hale Makua for physical therapy. She admits that when she found out she had to stay at Hale Makua, she was a little hesitant and scared, but after settling in, she was very surprised. "Everyone has been wonderful, and the physical therapy that's been provided to me has been remarkable."
Dora says it wasn't just the physical therapy that impressed her, but also the great round the clock care she received. "This has been the best nursing staff I've ever had. They are prompt, generous and extremely helpful. It makes it so much easier to be away from home when you receive care like that." Dora also appreciated the variety of delicious foods, which were always served hot and fresh.
After only nine days, Dora was told she was ready to return home. This wasn't a surprise to her. "I'm 90 years old, but I have a history of quick recoveries, I guess I'm just lucky." Maybe it is luck, or how well she cares for herself, or how fiercely independent she is, but when asked why she thought she got back on her feet so quickly, she said "the physical therapy was top notch, the therapists were great, and my stay here was just really wonderful".
Many thanks to Dora for sharing her experiences with Hale Makua's in-patient rehab services. We are proud to have a family of nurses, nutrition specialists, therapists and care partners who ensure that every individual receives the best possible care no matter how long, or short, their stay at Hale Makua may be. The goal of Rehab by Hale Makua is to assist individuals return home to their fully independent lives.
For more information about Rehab by Hale Makua, please call 808-877-7840 or click here.