Employees Become Licensed Nurses
Employees Become Licensed Nurses
Posted April 01, 2020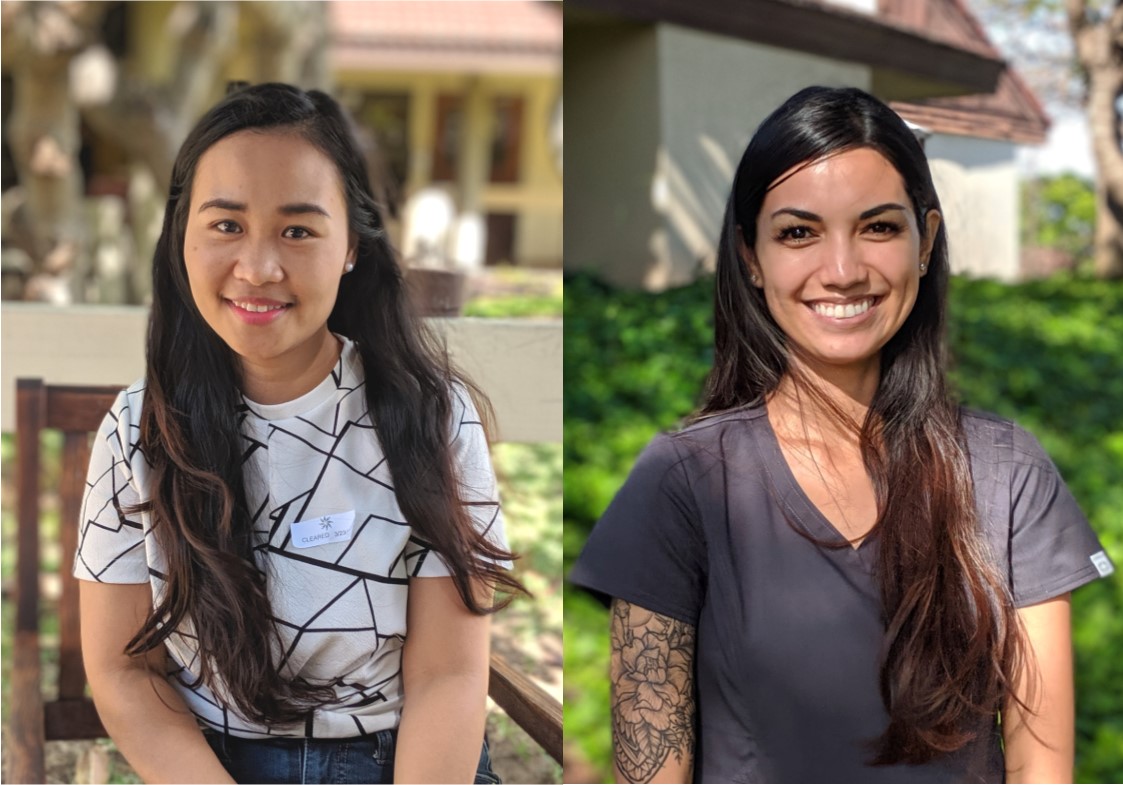 Congratulations to employees Cristy Queja and Tatiana "Tati" Campos Maio who were both recently promoted to Licensed Practical Nurse (LPN). Both Cristy and Tati have been working for Hale Makua for three years, and are now entering into Hale Makua's LPN Residency Program.
Cristy (pictured left) holds a Bachelor's of Science degree in Nursing that she earned when she was living in the Philippines. When she moved to Maui in 2016, she knew obtaining her Hawaii nursing license would take time, so she enrolled in a nurse aide training program. She began working at Hale Makua as a Certified Nursing Assistant (CNA) in January 2017. After several years working as a CNA, her friends at work encouraged her to move up in her career. One friend in particular, employee Tarah Dazo, LPN, was her biggest cheerleader and even helped her study for the required NCLEX exam which Cristy recently passed.
Tati (pictured right) started working for Hale Makua back in March 2017 as a Neighborhood Clerk. Growing up, Tati always knew she wanted to be in the medical field. When she started at Hale Makua, she was taking pre-requisite classes on a part-time basis for the University of Hawaii Maui College (UHMC) nursing program. Last year, she was accepted into the LPN Program at UHMC which is in partnership with Hale Makua for the clinical experience. Upon entry into the program, Tati switched to a part-time job as a Scheduling Assistant for Kahului Nursing so she could focus on school. This past December she graduated from the LPN program, and recently passed her NCLEX exam.
Both Cristy and Tati, along with 7 other 2019 LPN Program graduates, are now entering into Hale Makua's LPN Residency Program. This program will provide these new nurses with on-the-job learning, classroom instruction, and additional support and supervision under the guidance of an experienced LPN preceptor. Their plan is to pursue their RN licenses in the future. We wish them all the best in their careers!