While Receiving Support from Hale Makua, Katz Offers Support for Hale Makua
While Receiving Support from Hale Makua, Katz Offers Support for Hale Makua
Posted November 18, 2022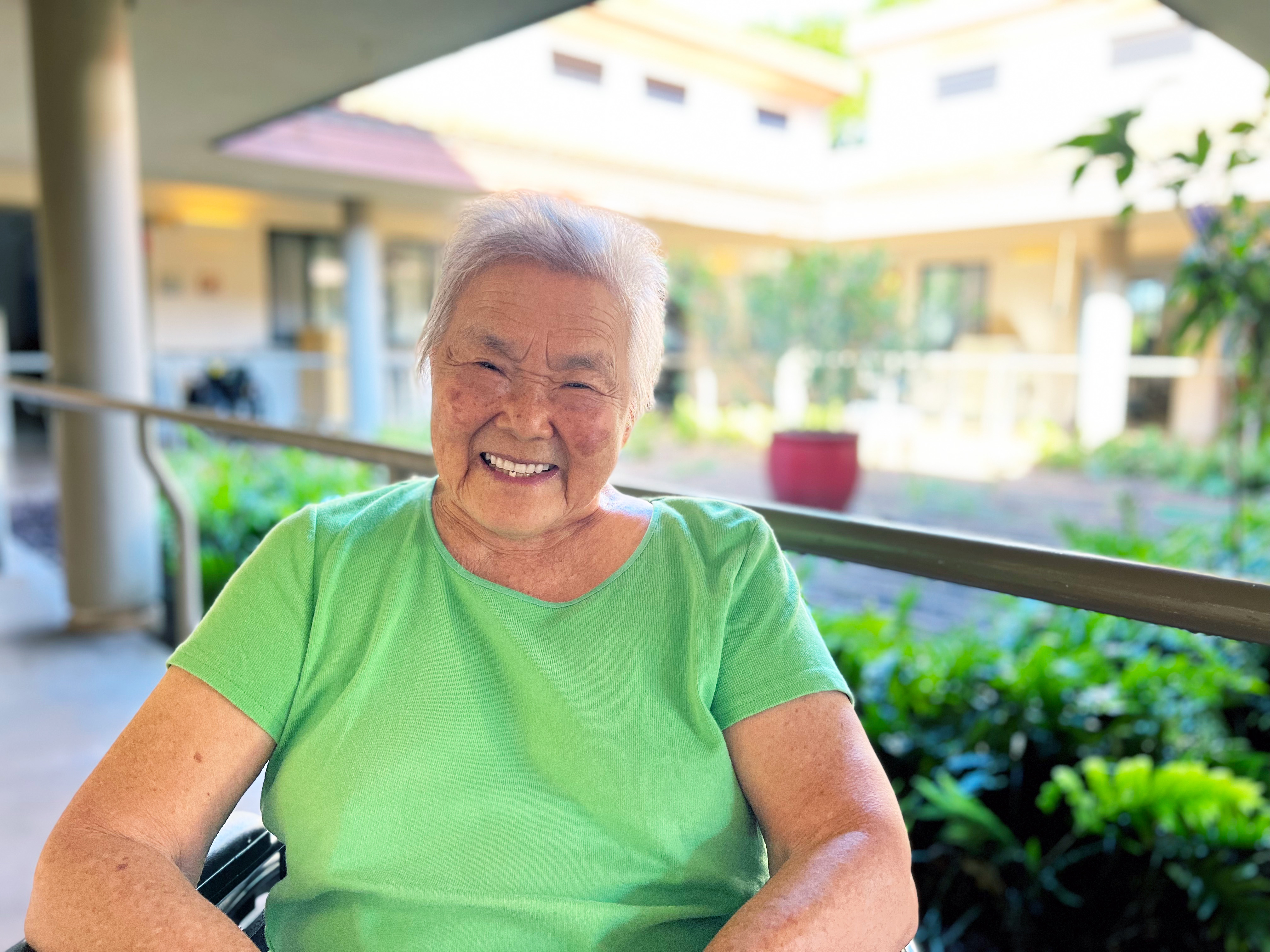 Katsuko "Katz" Enoki shared that many years ago she received her college education through scholarships that helped her become a nurse practitioner. She later joined a Family Community Education club which offers student scholarships and non-profit grants through the Trimble Foundation. She even shared that the group donates to Hale Makua for bingo prizes each year.
Katz never imagined she would end up on the receiving end of the donations at Hale Makua. Last year, she experienced a bad fall at home, and fractured her neck. She was sent to Hale Makua to recover and has worked with therapists to slowly regain her mobility.
As a patient at Hale Makua, she is grateful to the staff. Knowing how much scholarships have helped her in her life, she often encourages the staff to apply for her club's scholarship. She also hopes Hale Makua can receive funds to support the Activities Department.
"The activity department at Hale Makua keeps us happy and involved with the wonderful programs they present us," Katz wrote in a letter to Hale Makua. "Thank you to the caring staff."
Mahalo Katz for encouraging our staff and for always supporting Hale Makua!