Cultivating Maui's Nursing Workforce
Cultivating Maui's Nursing Workforce
Posted January 20, 2019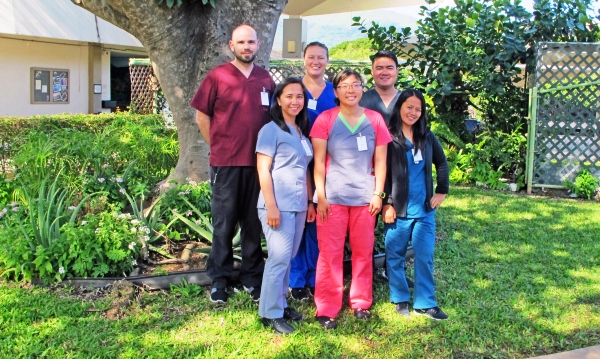 Last year was an exciting year, which laid the foundation for many significant changes that will help improve the organization's ability to serve our community. We've made great strides investing in Maui's healthcare workforce by creating a career ladder for nurses. Building upon our Nurse Aide Training Program that launched in 2017 and has trained 19 individuals, we've added a Nurse Aide Apprenticeship to provide on the job training for recent Nurse Aide graduates.
In addition, at the beginning of 2018 we launched an Licensed Practical Nurse (LPN) Pathway in partnership with the University of Hawaii Maui College to provide education and clinical training for those individuals who may not want or be able to complete the schooling needed to become a Registered Nurse (RN). Recently graduated LPNs who are employed by Hale Makua will automatically be enrolled in our LPN Residency program to help in the transition of putting learned skills into practice.
Most recently, we've added a Nurse Residency program to help prepare new graduates and less experienced RNs to become independent practicing nurses. Pictured in the photo is our latest Nurse Residency Program participants.
These combined efforts to focus on developing and cultivating our local talent, has resulted in the hiring of five RNs and nine LPNs, plus five RNs and 1 LPN into the Residency programs. With the current need to hire 27 travel nurses, these nurse hires will help eliminate 20 travel nurses this year, which will reduce costs, eliminate the need for staff to spend time training travel nurses every 13 weeks, and improve continuity of care for residents.